Livraison offerte dès 49€ en France Métropolitaine 🚀
Première marque de développement spirituel à être distribuée dans les plus grands magasins ✨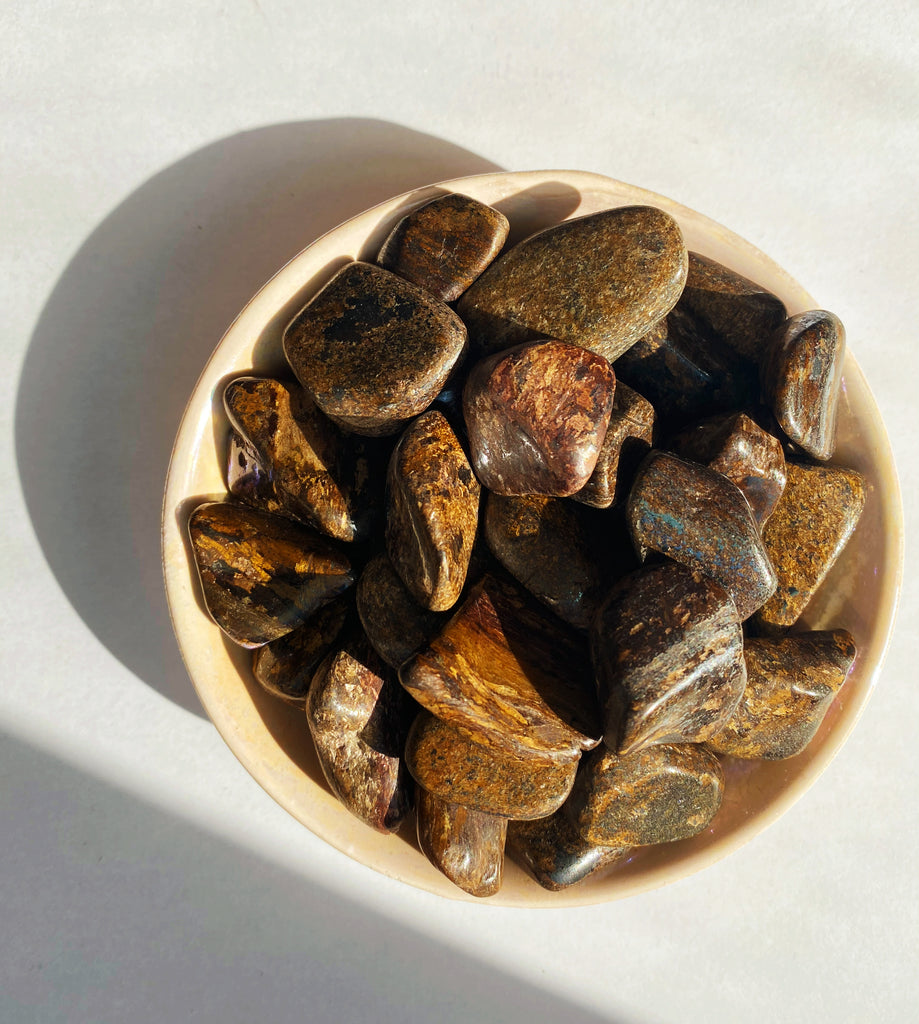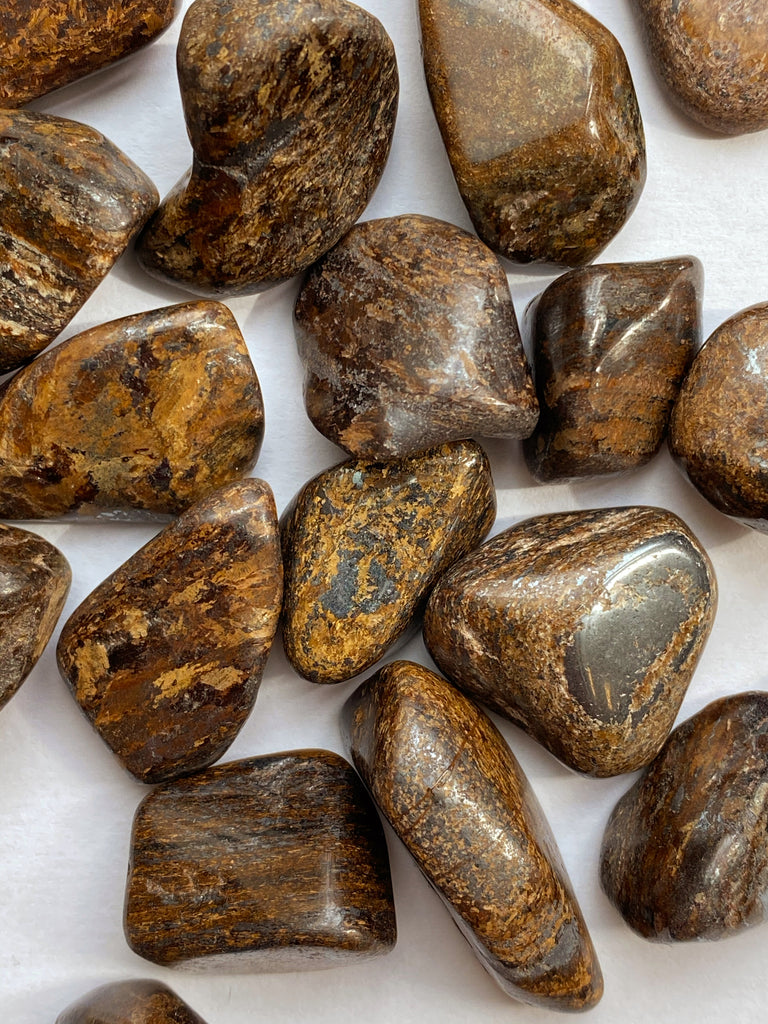 Bronzite 💪🏻 Decision Making
A hyper-objective BFF, Bronzite helps you exercise good judgment and common sense in any situation you may encounter. It is your guardian angel who guides you on the path of your dreams!

Bronzite is also a stone of balance: it shows you how not to be "too much" or not "enough", especially in the relationship you have with yourself. Notice to artichoke hearts: Bronzite soothes you and makes your heart shine 💛
On oneself :
Slipped into your pocket or your bra, Bronzite shines its light on your heart and highlights the moments when you tend to erase yourself for the benefit of others or to over-solicit the attention of those around you. It restores this balance to allow you to express yourself fully while respecting your identity and those of others.

In the office :
Girl boss, you manage your team to perfection with Bronzite. Super-solar, it helps you shine within your team to boost energy, bring more motivation and build trust in the group.

In meditation:
Used during your meditation or yoga sessions, Bronzite helps you address the theme of self-esteem. The light rays of this stone show you how brilliant and courageous you are: it knows how to highlight your qualities, in all objectivity. Bronzite helps you to be more sensitive to your own light and to trust yourself.
✦ Unload your crystals:
Pass your stone under the smoke of White Sage or Palo santo to rid it of negative energies.
Pass it in the center of a Tibetan bowl and let the bad energies escape thanks to the vibrations of the sounds.

✦ Recharge your crystals:
Take advantage of the soft light of the sun (morning or evening) to let your stone take charge of its energies

✦ Unload and Reload your crystals:
Place your stone on the Flower of Life to unload and reload it.
Place your stone on a cluster of quartz or an amethyst geode.
Average weight: 8g

Quality: AB
À quoi correspond la qualité des cristaux ?
Sur chaque page présentant un minéral, vous pouvez retrouver la mention "Qualité" suivie de sa note. Chaque notation correspond à un critère qualité utilisé dans le monde des cristaux. Il en existe 5 :
B : Faible
AB : Standard
A : Bonne qualité
AA : Très bonne qualité
AAA : Meilleure qualité possible
Sur notre site, nous faisons le choix de ne proposer aucun cristal en dessous d'une classification AB afin de vous garantir la meilleure des qualités.
Si vous souhaitez en savoir plus sur la provenance, le sourcing et la qualité de nos produits, rendez-vous ici 🌈
LIVRAISON : Une fois que votre commande est validée de notre côté, nous l'expédions en moyenne dans les 1 à 2 jours ouvrables. Lorsque celle-ci est prise en charge par Colissimo, votre colis vous est livré dans les 2 à 5 jours ouvrables suivants.
RETOUR : Vos cristaux ne résonnent pas en vous ? Pas de panique, vous disposez d'un délai légal de 14 jours pour nous renvoyer les pépites qui ne vous conviennent pas.
Pour plus d'infos, n'hésitez pas à consulter notre FAQ 💬