Livraison offerte dès 49€ en France Métropolitaine 🚀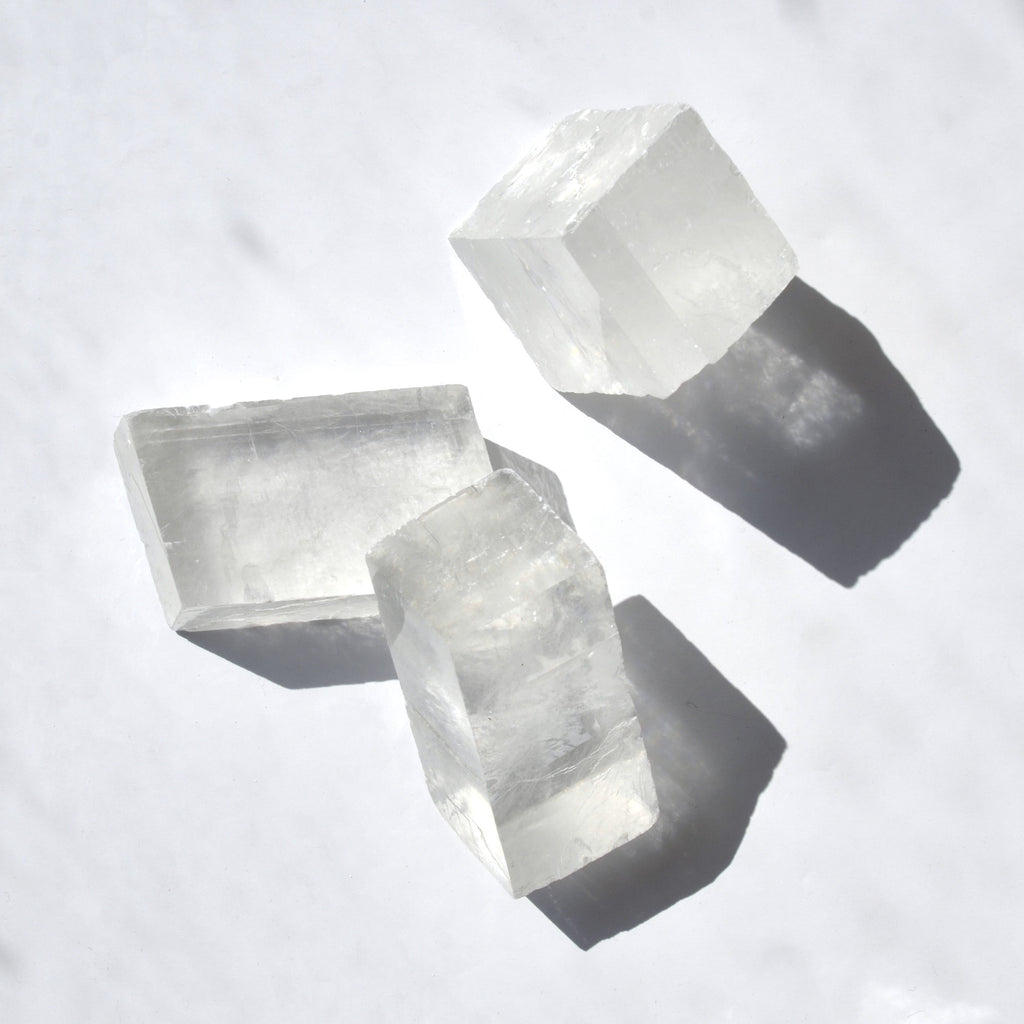 Optical Calcite 🌬️ Energetic purifier
The Optical Calcite acts like a mirror: it sends bad energies back to the one who emits it. It is an ideal stone for any work on personal development: it brings a great lightness of spirit and soothes the mind. It brings more clarity, whether in a room or in your emotions, and helps you discern what is good for you.
On oneself :
360° vision, Optical Calcite helps you see the situation as a whole, as a whole while reassuring you. She lifts this feeling of blockage that prevents you from moving forward to show you all the paths you can take to achieve your goals.

Home :
Creator of light, the Optical Calcite illuminates dark spaces and amplifies the good vibes to circulate them throughout your home.
In a bedroom, Optical Calcite opens your mind to spiritual realms while you sleep. It promotes clairvoyance and helps you intercept the hidden messages of your dreams.

Work / study:
Need to start from scratch? The Optical Calcite even accompanies you to the office by helping you get started without being afraid of the blank page. It promotes open-mindedness, good understanding and mutual understanding through a better spiritual connection to others. Interconnected, even in your projects 🔌

Meditation :
Used during your meditation or yoga sessions, Optical Calcite develops your clairvoyance and extra-sensory gifts. Super involved throughout your journey, she helps you channel your energy by cleaning your aura.
✦ Unload your crystals:
Pass your stone under the smoke of White Sage or Palo santo to rid it of negative energies.
Place it in the center of a Tibetan bowl and let the bad energies escape thanks to the vibrations of the sounds.
Place your stone on a cluster of quartz or an amethyst geode.

✦ Recharge your crystals:
Take advantage of the light of the moon to let your stone take charge of its energies.

✦ Unload and Reload your crystals:
Place your crystals on the Flower of Life to discharge and recharge them.
Place your stone on a cluster of quartz or an amethyst geode.
📏 Taille : 5 à 6cm
⚖️ Poids moyen : de 100 à 170g
✅ Qualité : AAA

LIVRAISON : Une fois que votre commande est validée de notre côté, nous l'expédions en moyenne dans les 1 à 2 jours ouvrables. Lorsque celle-ci est prise en charge par Colissimo, votre colis vous est livré dans les 2 à 5 jours ouvrables suivants.
RETOUR : Vos cristaux ne résonnent pas en vous ? Pas de panique, vous disposez d'un délai légal de 14 jours pour nous renvoyer les pépites qui ne vous conviennent pas.
Pour plus d'infos, n'hésitez pas à consulter notre FAQ 💬