Livraison offerte dès 49€ en France Métropolitaine 🚀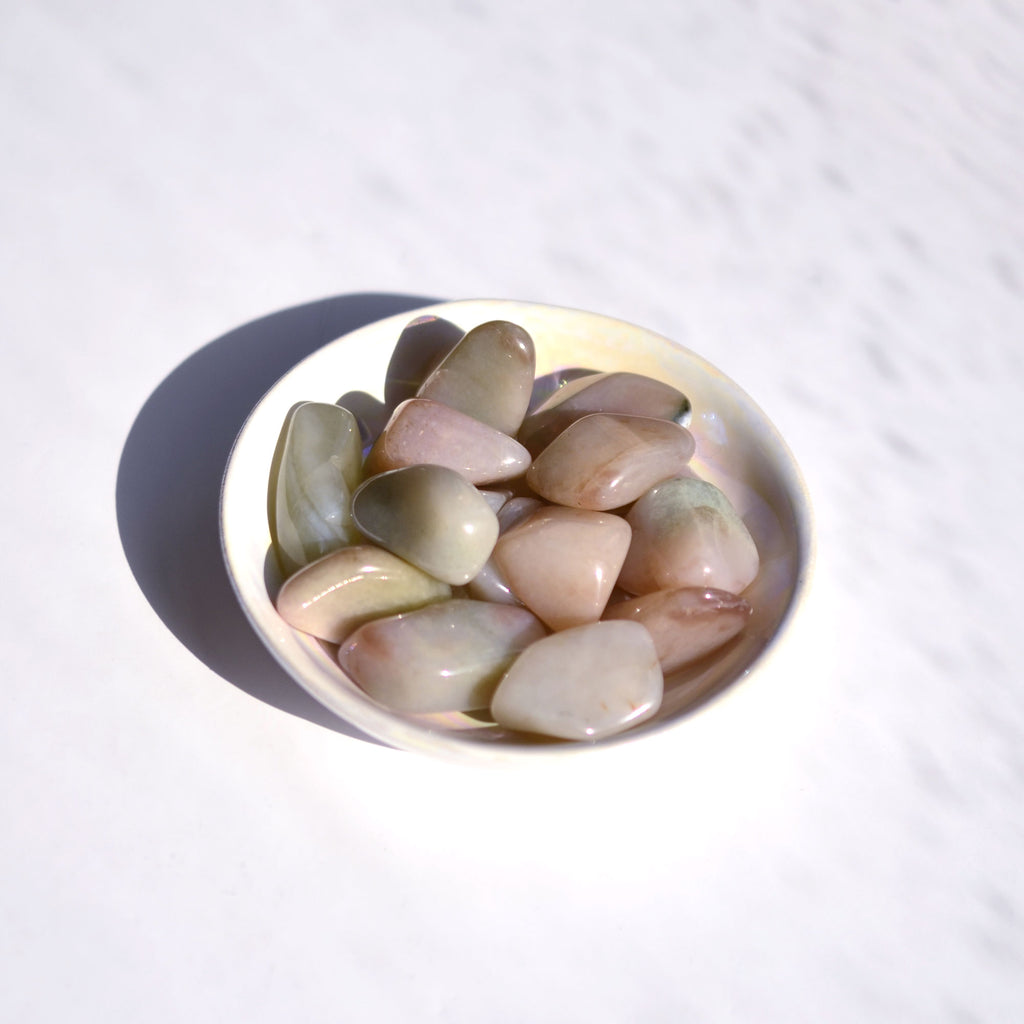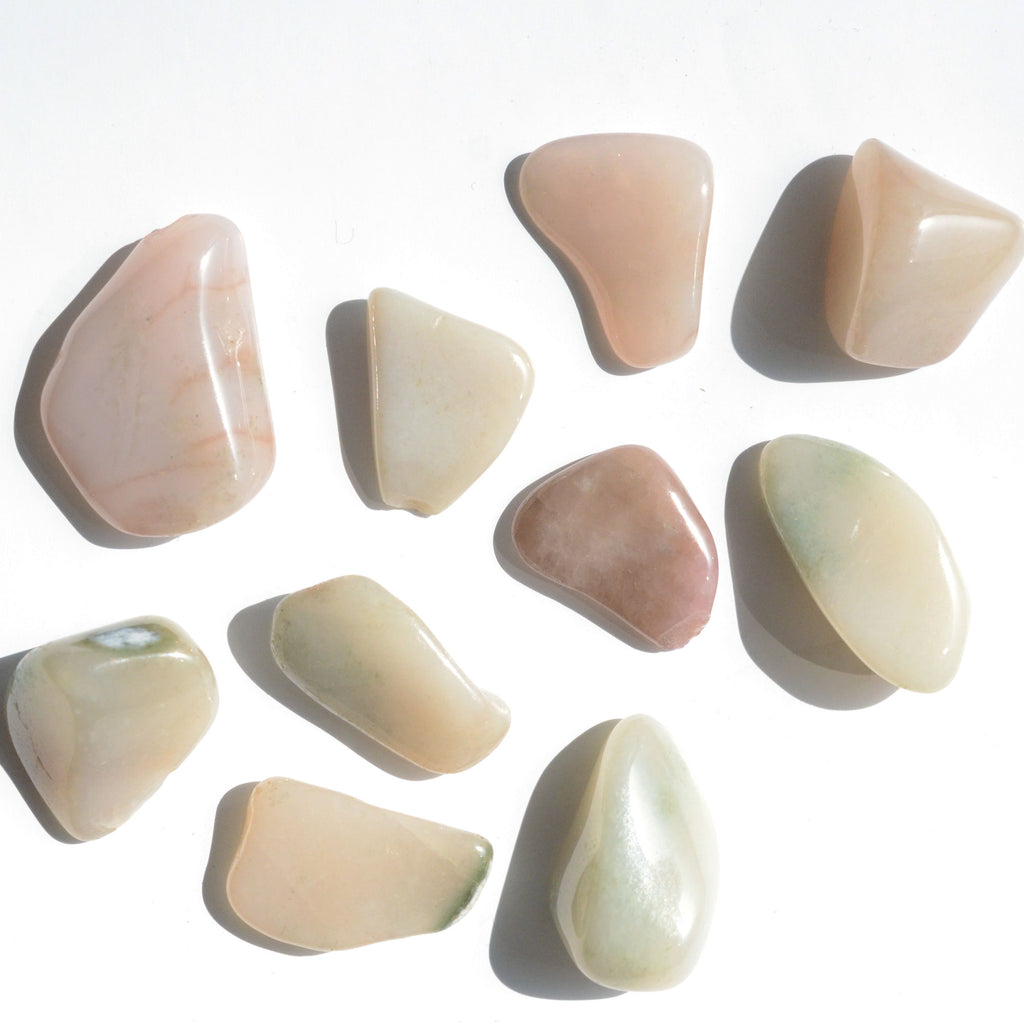 Grossular
The Grossular, connected to the heart chakra, is a regeneration stone that draws its energy from Mother Earth, and reminds us how much we have, within us, all the resources to overcome difficult trials.

This crystal with its soft and reassuring color restores the hope and confidence necessary to rediscover the harmonious dance of Life. The Grossular reaches out to our brave heart, and cultivates our gratitude on a daily basis, to enable us to welcome tomorrow's abundance with open arms.

You are part of this great Whole, that's all!
On oneself :
When you feel weighed down by fear, anxiety and loneliness, the Grossular is a solid shoulder on which to lay your worries, especially material ones. Slipped into your pocket or close to your heart, in your bra, this stone allows you to get out of your limitations, reopens the door of possibilities by inviting you to bet on cooperation and gratitude. It reminds you daily that no situation is hopeless.

In the House :
Placed in a living room, the very earthy energy of Grossularia attracts abundance and prosperity to your home. It brings a sense of peace and strengthens loving and respectful bonds between family members (our animal friends love it too).

At work / studies:
The unifying and inclusive energy of the Grossular promotes team spirit in listening to the rhythm and qualities specific to each one, especially in demanding and long-term projects, when it is a question of remaining united in the face of possible adversity. This crystal also helps to keep a benevolent eye on one's finances without irrational panic or denial of reality.

In meditation:
The Grossular will perfectly accompany your practices and/or rituals of grounding, abundance and gratitude. Placed in front of you, its energy diffuses through your body and brings you a feeling of fullness, you regenerate and make peace with your life as it is, a sine qua non condition to then make it take off.
✦ Unload your crystals:
Pass your stone under water or under the smoke of White Sage or Palo Santo to rid it of negative energies.
Place it in the center of a Tibetan bowl and let the bad energies escape thanks to the vibrations of the sounds.
Place your stone on a cluster of quartz or an amethyst geode.


✦ Recharge your crystals:
Take advantage of the soft light of the sun (morning or evening) to let your stone take charge of its energies.
Average weight: 7g
À quoi correspond la qualité des cristaux ?
Sur chaque page présentant un minéral, vous pouvez retrouver la mention "Qualité" suivie de sa note. Chaque notation correspond à un critère qualité utilisé dans le monde des cristaux. Il en existe 5 :
B : Faible
AB : Standard
A : Bonne qualité
AA : Très bonne qualité
AAA : Meilleure qualité possible
Sur notre site, nous faisons le choix de ne proposer aucun cristal en dessous d'une classification AB afin de vous garantir la meilleure des qualités.
Si vous souhaitez en savoir plus sur la provenance, le sourcing et la qualité de nos produits, rendez-vous ici 🌈
LIVRAISON : Une fois que votre commande est validée de notre côté, nous l'expédions en moyenne dans les 1 à 2 jours ouvrables. Lorsque celle-ci est prise en charge par Colissimo, votre colis vous est livré dans les 2 à 5 jours ouvrables suivants.
RETOUR : Vos cristaux ne résonnent pas en vous ? Pas de panique, vous disposez d'un délai légal de 14 jours pour nous renvoyer les pépites qui ne vous conviennent pas.
Pour plus d'infos, n'hésitez pas à consulter notre FAQ 💬