Livraison offerte dès 49€ en France Métropolitaine 🚀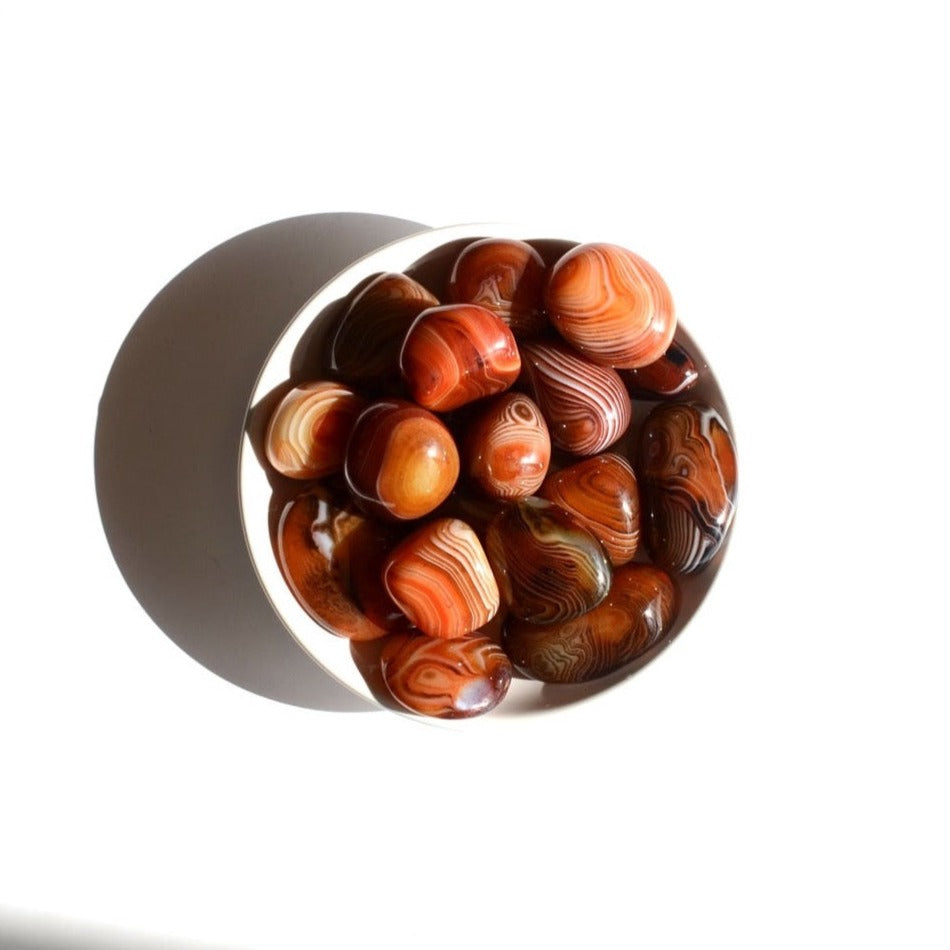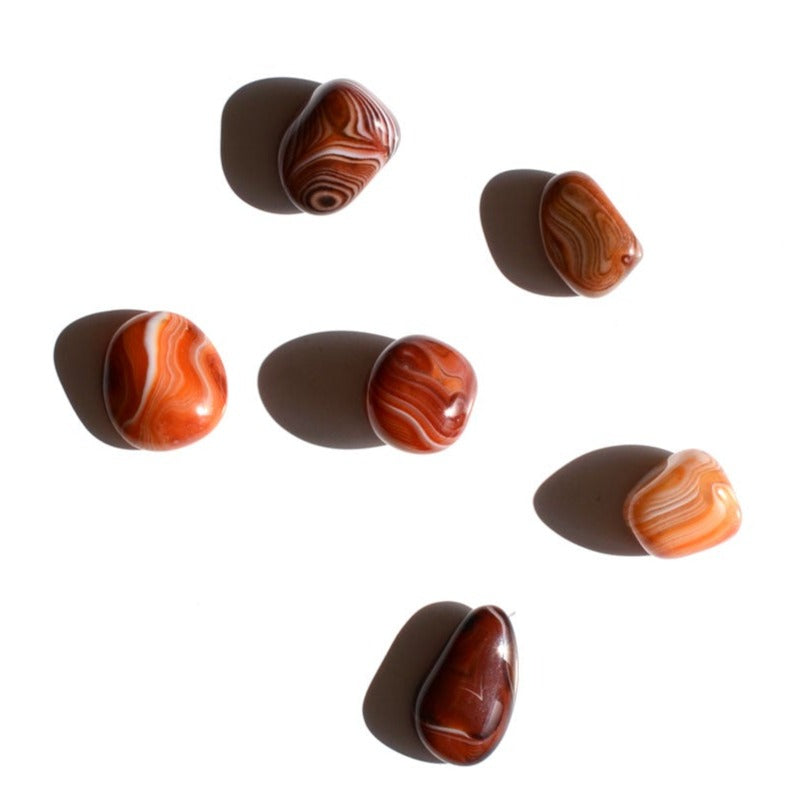 Sardonyx
Give a boost to your friendly and romantic relationships with Sardonyx. Although one would tend to confuse it with Carnelian, Sardonyx hides behind its welts a power of attraction well known to litho enthusiasts.


On a personal level, Sardonyx participates in your emancipation by coming to work on your self-confidence. She accompanies you in the realization of your most difficult choices since she pierces the cloud of smoke that forms in your mind to keep only the essentials. Your decisions are then made with more maturity and wisdom.


In addition to its anchoring capabilities that infuse you with unfailing determination, Sardonyx accompanies you in the quest for passion. In love, this crystal adds fuel to the fire to rekindle the flame that you thought was extinguished. Thanks to it, you will be able to restore order in your relationships by promoting healthy, loyal and respectful relationships.


On oneself :
In your pocket on a daily basis, Sardonyx activates your determination, this energy of sacred fire which arms you with an unfailing will! A goal to achieve today? Consider it done ! With Sardonyx, you take up all the challenges, hands down!

Home :
In a living room, Sardonyx regulates the entry of bad energies. A true stone of sociability, it promotes cordial relations and warm exchanges. Perfect for an evening where you want to bring together 2 of your groups of friends.


Work / study:
In your work bag or on your desk, Sardonyx dismantles the procrastination that can be anxiety-provoking. You go straight to the point and you no longer waste time getting lost in your dreams.

Meditation :
Place on the throat chakra, Sardonyx will strengthen your desire for novelty. You will be able to open up to people who are the opposite of your personality, with whom you will share unique moments.
✦ Unload your crystals:

Pass your stone under the smoke of White Sage or Palo santo to rid it of negative energies.

Place it in the center of a Tibetan bowl and let the bad energies escape thanks to the vibrations of the sounds.

✦ Recharge your crystals:

Take advantage of the soft light of the sun (morning or evening) to let your stone take charge of its energies.

Put your stone in the ground so that it can discharge in a healthy environment.

✦ Unload and Reload your Sardonyx:

Place your Sardonyx on the Flower of Life to discharge and reload it.
Place your Sardonyx on a cluster of quartz or an amethyst geode.
📏 Taille : 2 à 3cm
⚖️ Poids moyen : 11g

À quoi correspond la qualité des cristaux ?
Sur chaque page présentant un minéral, vous pouvez retrouver la mention "Qualité" suivie de sa note. Chaque notation correspond à un critère qualité utilisé dans le monde des cristaux. Il en existe 5 :
B : Faible
AB : Standard
A : Bonne qualité
AA : Très bonne qualité
AAA : Meilleure qualité possible
Sur notre site, nous faisons le choix de ne proposer aucun cristal en dessous d'une classification AB afin de vous garantir la meilleure des qualités.
Si vous souhaitez en savoir plus sur la provenance, le sourcing et la qualité de nos produits, rendez-vous ici 🌈
LIVRAISON : Une fois que votre commande est validée de notre côté, nous l'expédions en moyenne dans les 1 à 2 jours ouvrables. Lorsque celle-ci est prise en charge par Colissimo, votre colis vous est livré dans les 2 à 5 jours ouvrables suivants.
RETOUR : Vos cristaux ne résonnent pas en vous ? Pas de panique, vous disposez d'un délai légal de 14 jours pour nous renvoyer les pépites qui ne vous conviennent pas.
Pour plus d'infos, n'hésitez pas à consulter notre FAQ 💬