Livraison offerte dès 49€ en France Métropolitaine 🚀
Première marque de développement spirituel à être distribuée dans les plus grands magasins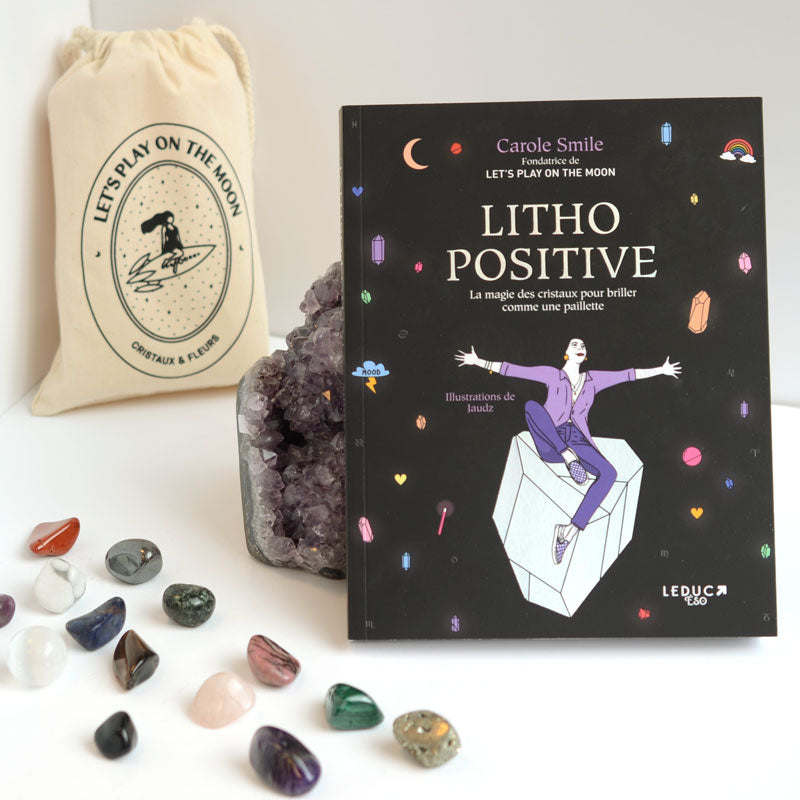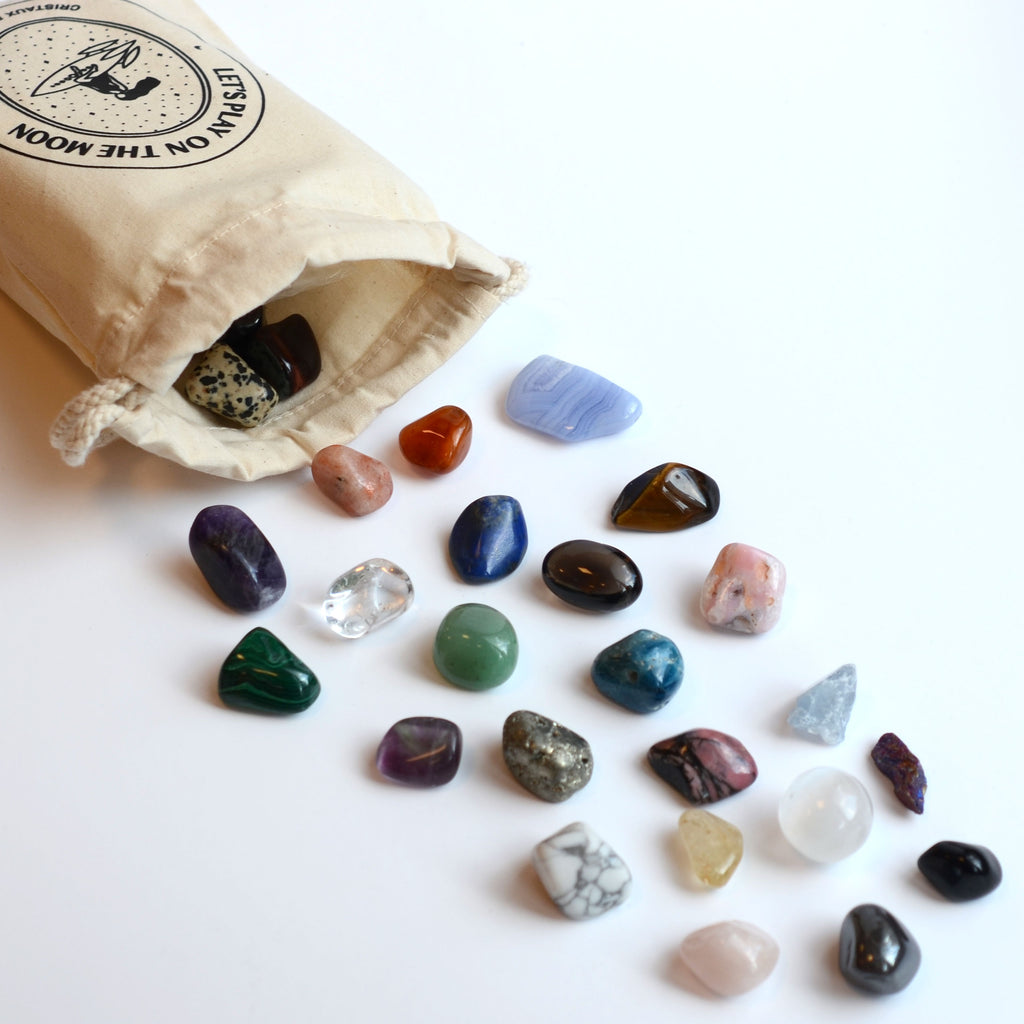 My 40 crystals to start in Litho
And if you embarked on the Litho Positive with the 40 must-have crystals and as a bonus the wonderful advice of the founder Carole?

The kit of 40 crystals to start in Litho accompanies you wherever you are and responds to every emotion you may go through. Work on your anchoring, your self-confidence or soothe your mind thanks to the explanations of the book Litho Positive to discover the energy of crystals step by step. Don't panic, if you haven't read the book yet, now is the time to give it to yourself!

One thing leading to another, you will become the Queen of Litho Positive with your 40 nuggets of a thousand benefits that reveal their virtues through 4 key themes: Love to Love, Business is Business, Family Time and Friends Club. The icing on the Litho cake: the 14 magic rituals teach you how to use your crystals to perfection to boost your energy in all areas! Note: these rituals are to be performed without moderation when you feel the need.
To begin your practice, go through the pages of the book describing the 40 crystals and choose the 5 stones that call you the most. Take them in your hands and practice finding the similarities: do they have the same colors? The same shapes? The same sizes? They represent the energies you need today depending on the emotions you are going through.

As you read, your 40 crystals, their benefits and uses will have no more secrets for you: you are ready to create the life of your dreams. Head to the moon and the stars! 🚀

The 40 Crystals

Aquamarine
Amethyst
Blue Apatite
Green Aventurine
Blue Chalcedony
Blue Celestine
Chalcopyrite
citrine
Carnelian
Rock crystal
Garnet
multicolored fluorite
Hematite
Howlite
Dalmatian Jasper
Mokaite Jasper
Red Jasper
Labradorite
Lapis lazuli
Lepidolite
Malachite
Obsidian
Onyx
Bull's-eye
Hawk Eye
Eye of tiger
Andean pink opal
fairy stone
Moon stone
Sun Stone
Pyrite
Smoky Quartz
Rose Quartz
Rhodonite
Selenite
Seraphinite
Shungite
Sodalite
black tourmaline
Ulexite
In this kit, you will find all the ways to take care of your crystals directly in your Litho Positive book (spoiler alert: you can use your Sage or Palo Santo to discharge all your crystals)
Pouch size: 20cm
Contents: 40 crystals and optional Litho Positive book
LIVRAISON : Une fois que votre commande est validée de notre côté, nous l'expédions en moyenne dans les 1 à 2 jours ouvrables. Lorsque celle-ci est prise en charge par Colissimo, votre colis vous est livré dans les 2 à 5 jours ouvrables suivants.
RETOUR : Vos cristaux ne résonnent pas en vous ? Pas de panique, vous disposez d'un délai légal de 14 jours pour nous renvoyer les pépites qui ne vous conviennent pas.
Pour plus d'infos, n'hésitez pas à consulter notre FAQ 💬