Livraison offerte dès 49€ en France Métropolitaine 🚀
Première marque de développement spirituel à être distribuée dans les plus grands magasins ✨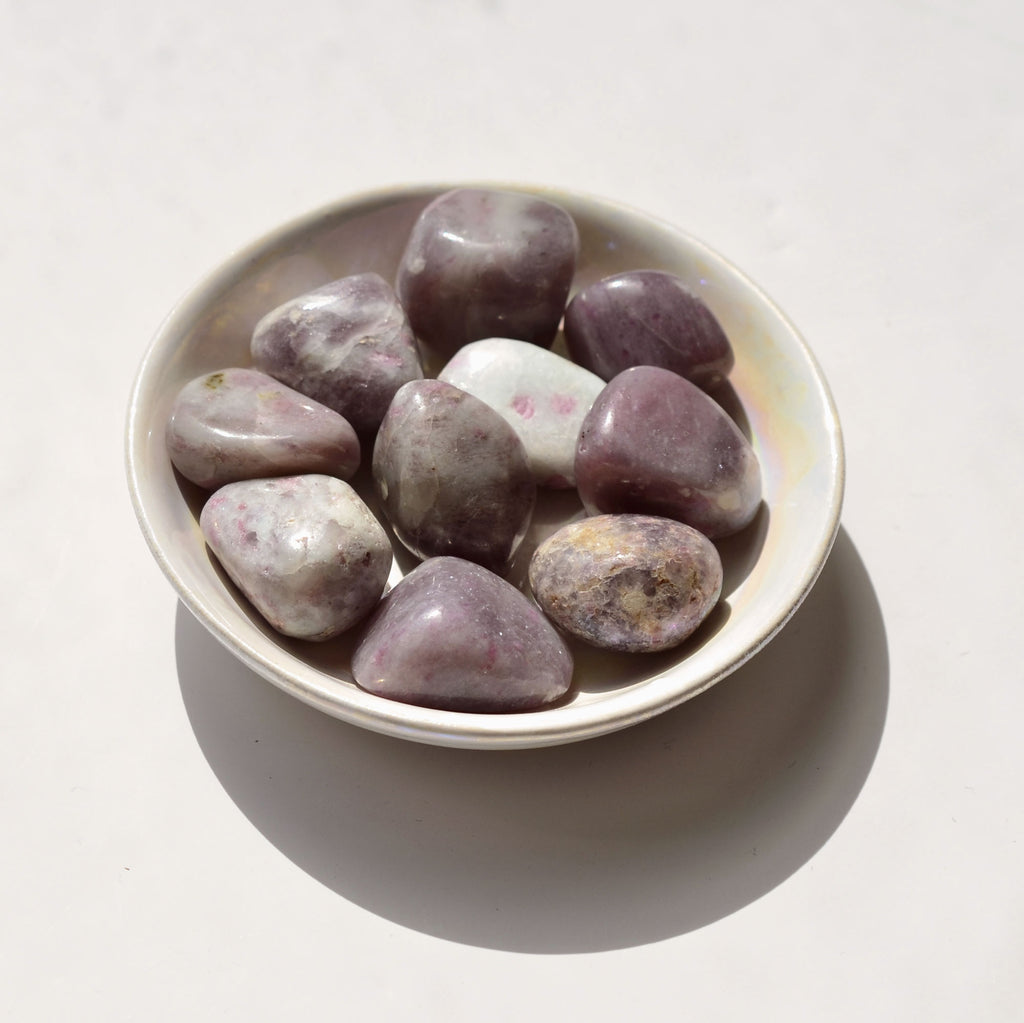 Rubellite 💓 Libération des émotions et sécurité affective
Rubellite, also called Pink Tourmaline, reconciles you with your emotions. Connected to the heart chakra, it allows everyone to heal their sentimental wounds sometimes related to our childhood.

Getting rid of our old patterns, Rubellite accompanies us in the fulfillment of our own personality. It intervenes in all the emotional blockages that prevent us from truly living our life.

It is the vector of a soothing and comforting energy that cradles our hearts just like a mother would. Infused with motherly vibes, it is used extensively by people going through family conflict and wanting to reconnect with unconditional love.
On oneself :

Rubellite allows you to deal with conflicts whether they are family or romantic. It wraps you in a bubble of serenity and tolerance that allows you to fly over anger and sadness.


In the House :

Put a Rubellite in your fireplace and you will find that the air there is much more livable. This stone has the ability to bring down the pressure of all the energies that are heckled in your home to give way to harmony.


At work / studies:

If you're the type to take comments from your colleagues at face value, you should carry your Rubellite in your bag. This crystal will allow you to turn your sensitivity into a strength because it will soothe the wave of emotion that is gaining you.


In meditation:

During your exercises, bring your Rubellite to work on your old mental structures. Through its maternal energy, Rubellite accompanies us on the path to forgiveness and guides us towards inner peace.


✦ Unload your crystals:
Pass your stone under the smoke of White Sage or Palo Santo to rid it of negative energies.
Place it in the center of a Tibetan bowl and let the bad energies escape thanks to the vibrations of the sounds.
Place your stone on a cluster of quartz or an amethyst geode.

✦ Recharge your crystals:
Take advantage of the soft light of the sun (morning or evening) to let your stone take charge of its energies.

✦ Unload and Reload your crystals
Place your crystals on the Flower of Life to discharge and recharge them.
Place your stone on a cluster of quartz or an amethyst geode.
Average weight: 12g

À quoi correspond la qualité des cristaux ?
Sur chaque page présentant un minéral, vous pouvez retrouver la mention "Qualité" suivie de sa note. Chaque notation correspond à un critère qualité utilisé dans le monde des cristaux. Il en existe 5 :
B : Faible
AB : Standard
A : Bonne qualité
AA : Très bonne qualité
AAA : Meilleure qualité possible
Sur notre site, nous faisons le choix de ne proposer aucun cristal en dessous d'une classification AB afin de vous garantir la meilleure des qualités.
Si vous souhaitez en savoir plus sur la provenance, le sourcing et la qualité de nos produits, rendez-vous ici 🌈
LIVRAISON : Une fois que votre commande est validée de notre côté, nous l'expédions en moyenne dans les 1 à 2 jours ouvrables. Lorsque celle-ci est prise en charge par Colissimo, votre colis vous est livré dans les 2 à 5 jours ouvrables suivants.
RETOUR : Vos cristaux ne résonnent pas en vous ? Pas de panique, vous disposez d'un délai légal de 14 jours pour nous renvoyer les pépites qui ne vous conviennent pas.
Pour plus d'infos, n'hésitez pas à consulter notre FAQ 💬