Livraison offerte dès 49€ en France Métropolitaine 🚀
Première marque de développement spirituel à être distribuée dans les plus grands magasins
Labradorite bracelet 🛡 Protection and Intuition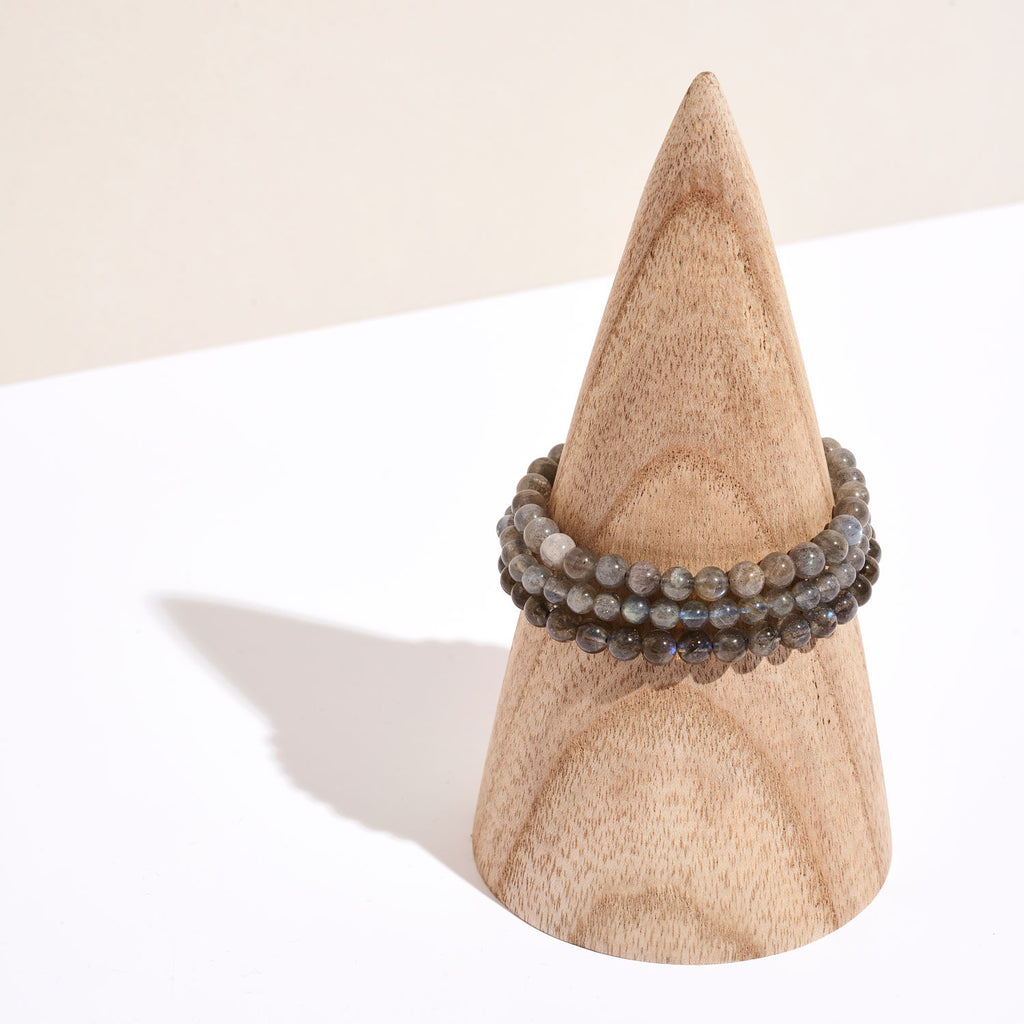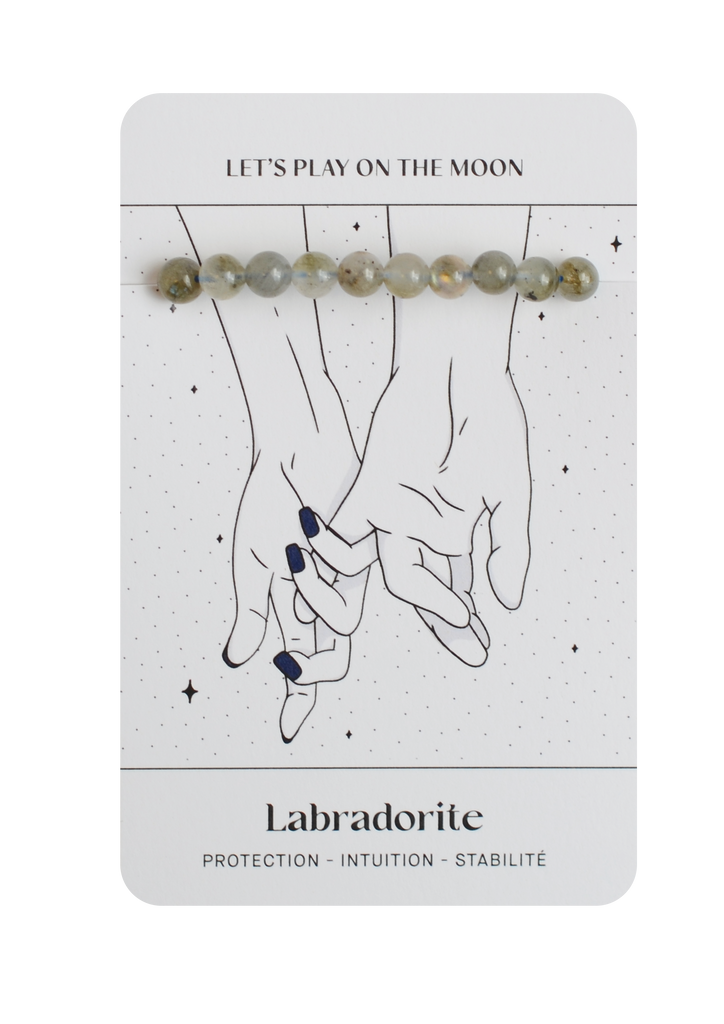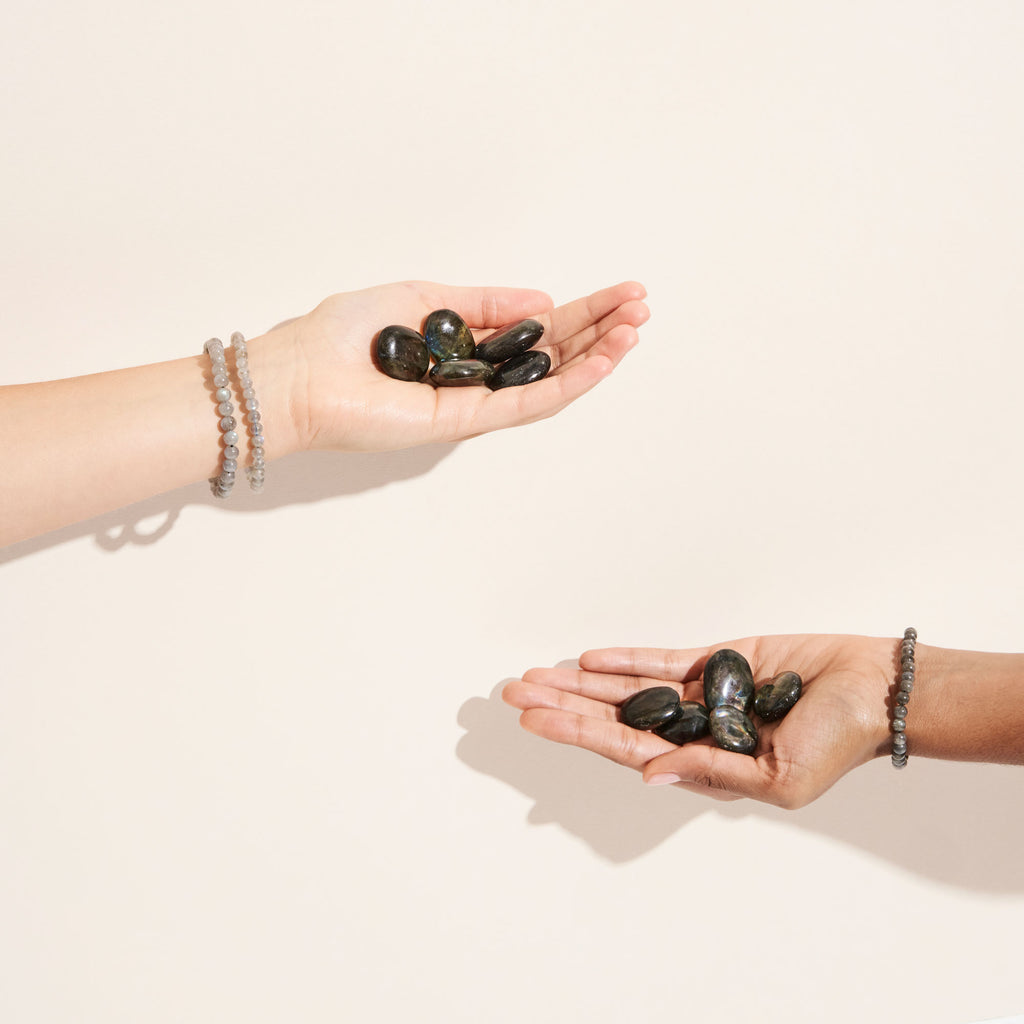 Labradorite bracelet 🛡 Protection and Intuition
The Labradorite bracelet: the remedy for "energy Pac-man", the energy guzzlers who leave you flat!

Symbol of protection and regeneration, Labradorite immunizes you against energy leaks, both situations, places and people. It guides you on the path to self-discovery and self-realization. Negative thoughts and ruminations are exiled to a land far from Labradorite.

The Labradorite bracelet brings calm and serenity to everyday life, preserving your stability and releasing your inner light. It is the guarantor of your Aura: protected, you are finally ready to open up to others!
On oneself :
Worn on the wrist, the Labradorite bracelet helps stimulate your inner awareness, bringing you closer to self-discovery and personal fulfillment. The combination of Labradorite and Moonstone bracelets brings emotional balance and connection to the power of the divine feminine.

Work :
In therapists' offices, Labradorite helps protect against the negative influences of the people we meet. It can help you make the right decisions.

Home :
You can use it by placing it under your pillow and thinking about the problem you want to solve. In delicate moments as a family or as a couple, it harmonizes the energies. Place it in the living room.
✦ Unload your crystals:
Pass your bracelet under the smoke of White Sage or Palo santo to rid it of negative energies.
Place it in the center of a Tibetan bowl and let the bad energies escape thanks to the vibrations of the sounds.

✦ Recharge your crystals:
Take advantage of the soft light of the sun (morning or evening) or the moon to let your bracelet take charge of its energies.

✦ Unload and Reload your crystals
Place your crystals on the Flower of Life to discharge and recharge them.
Place your stone on a cluster of quartz or an amethyst geode.
Ball strap: 6mm

Note: our packaging is made of recyclable material and the ink is vegetable-based.
À quoi correspond la qualité des cristaux ?
Sur chaque page présentant un minéral, vous pouvez retrouver la mention "Qualité" suivie de sa note. Chaque notation correspond à un critère qualité utilisé dans le monde des cristaux. Il en existe 5 :
B : Faible
AB : Standard
A : Bonne qualité
AA : Très bonne qualité
AAA : Meilleure qualité possible
Sur notre site, nous faisons le choix de ne proposer aucun cristal en dessous d'une classification AB afin de vous garantir la meilleure des qualités.
Si vous souhaitez en savoir plus sur la provenance, le sourcing et la qualité de nos produits, rendez-vous ici 🌈
LIVRAISON : Une fois que votre commande est validée de notre côté, nous l'expédions en moyenne dans les 1 à 2 jours ouvrables. Lorsque celle-ci est prise en charge par Colissimo, votre colis vous est livré dans les 2 à 5 jours ouvrables suivants.
RETOUR : Vos cristaux ne résonnent pas en vous ? Pas de panique, vous disposez d'un délai légal de 14 jours pour nous renvoyer les pépites qui ne vous conviennent pas.
Pour plus d'infos, n'hésitez pas à consulter notre FAQ 💬