Livraison offerte dès 49€ en France Métropolitaine 🚀
Première marque de développement spirituel à être distribuée dans les plus grands magasins ✨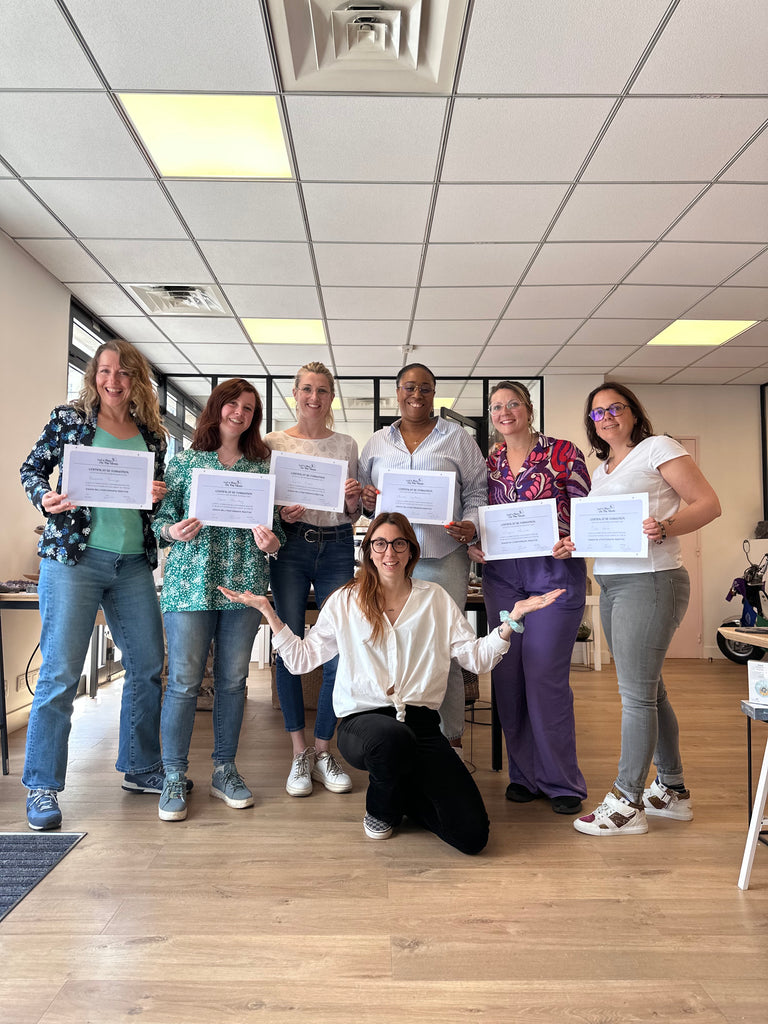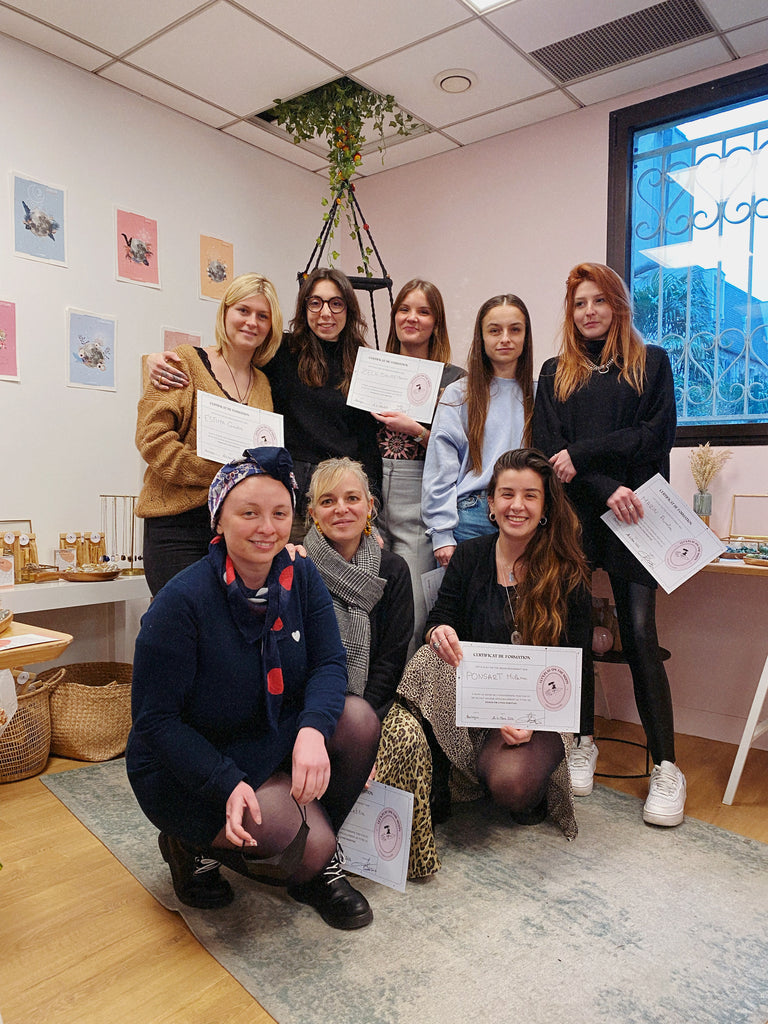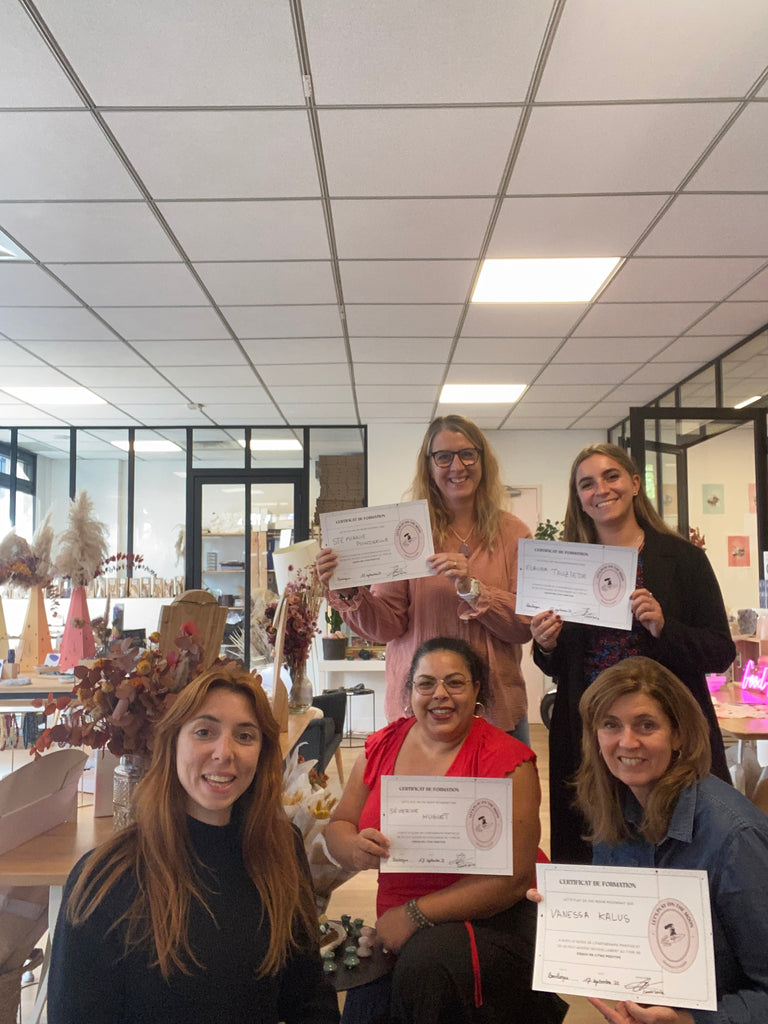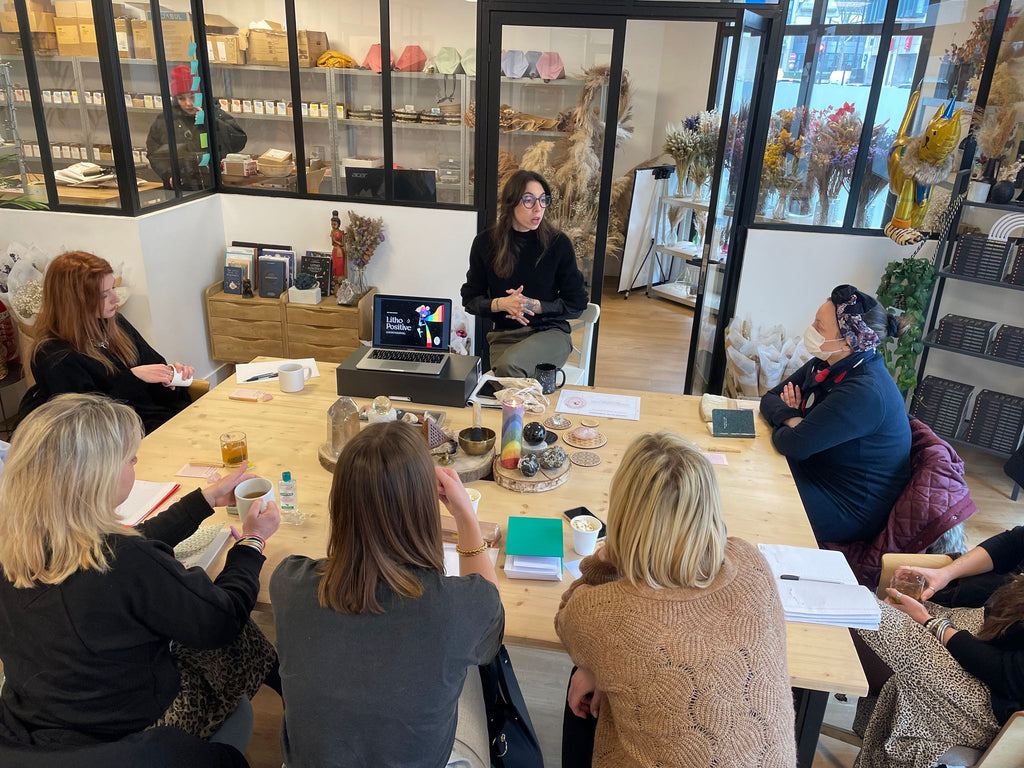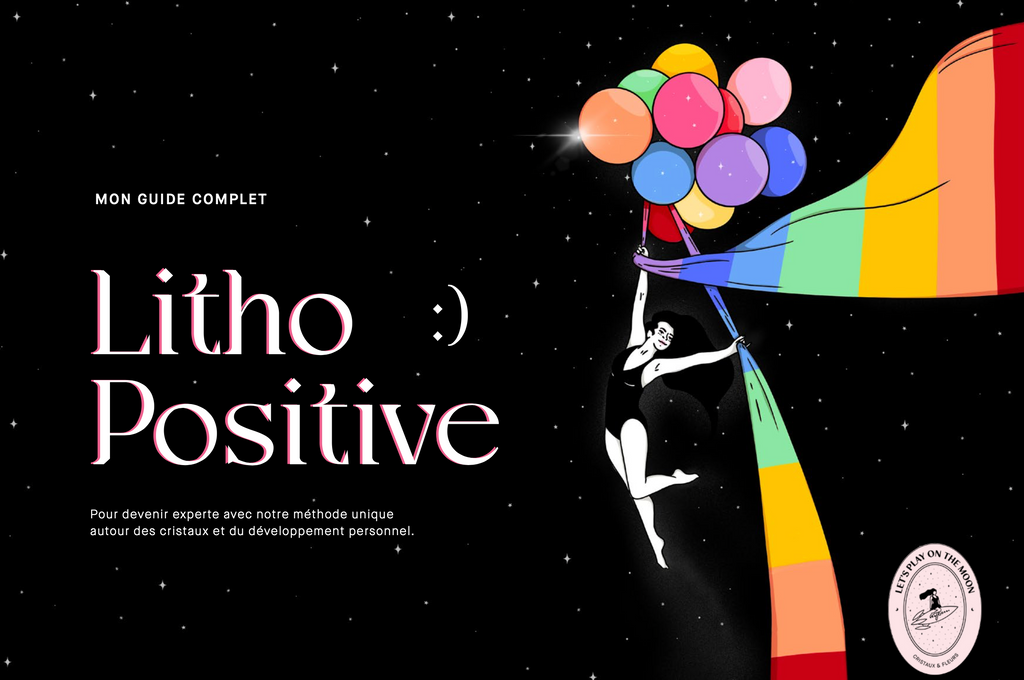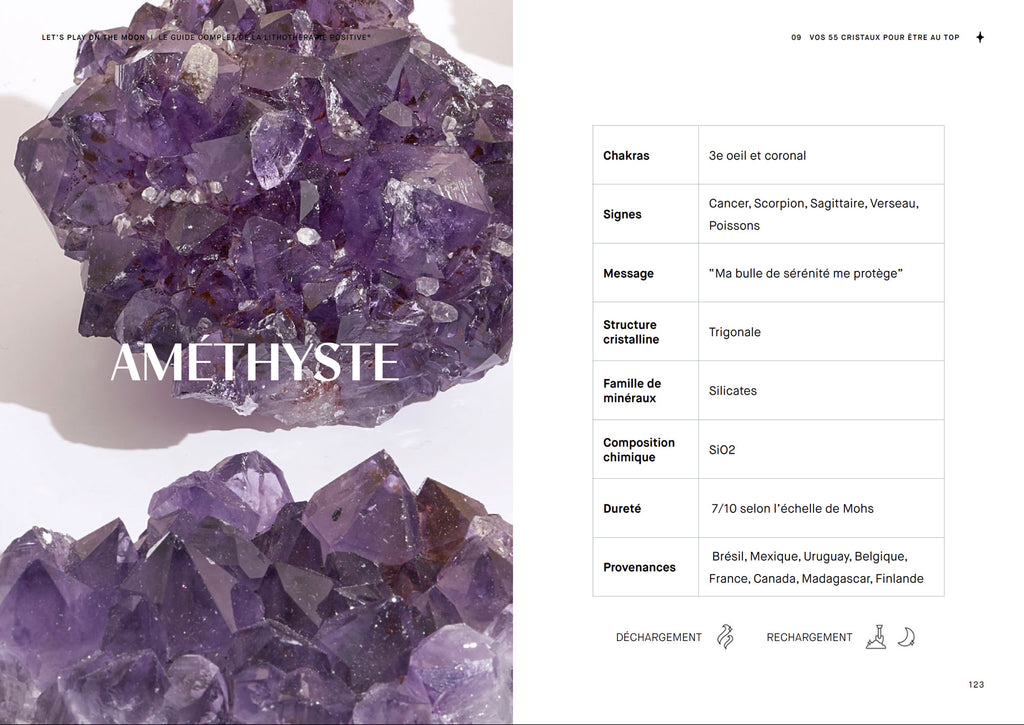 Become a Litho Positive Coach at your own pace anywhere in France. A complete guide of 250 pages to become an expert with our unique method around crystals and personal development.

As you read, you will discover all the fundamentals of Lithotherapy, from how to choose your first stone to how to use it on a daily basis, without forgetting all the methods of unloading and reloading. Discover a new approach to Lithotherapy associated with Astrology, the Chakras, the Psychology of colors and many others. To accompany you in your training, you will also find exercises and rituals to perform.

To deepen your training, we organize immersive days in our offices in Boulogne-Billancourt. The perfect opportunity to go further and discover the advice of Carole, founder of Let's Play On The Moon.

Content :

✦ You receive 250 pages in PDF format (210 hours of learning) as soon as you purchase this training

✦ A training day in our magical offices located in Boulogne Billancourt, led by Carole Smile, author of the book "Litho positive" and founder of Let's play on the moon.

✦ You will leave with a printed individual certificate certifying you as a Positive Litho Coach.
This training is for you if you are:

✦ Crystal enthusiasts

✦ Amateurs who wish to improve

✦ Looking for a new challenge, a skill to discover

✦ Yoga teachers, coaches, therapists, naturopaths..., who want to deepen their knowledge in Lithotherapy.

✦ A person who wishes to become a certified Litho Positive Coach.
* The training day is not mandatory.

During the training day, you will deepen the training modules while carrying out exercises and scenarios, coaching. It's also a great time to answer all your questions and other surprises... ✨

✦ Next dates: Saturday March 4, 2023

✦ From 10:00 a.m. to 4:30 p.m.

✦ Herbal teas and/or coffees offered throughout the day

✦ It will be possible to buy crystals on site with personalized advice.

To register for the next session, send us an email to hello@letsplayonthemoon.fr to let us know after your order.



✨ Bonuses ✨

✦ An individual basket reading

✦ A surprise gift per participant



Conditions of participation

✦ A health pass (full vaccination or test of less than 72 hours) will be requested at the entrance to the training day

✦ Lunch not included

✦ Microwave available
You'll see, it's child's play!

To order and download your training, simply add this product to your basket and confirm your purchase. Once the payment has been made, you will find the link to download your training directly to your mailbox or to your account on the site. Nice reading ✨

Are you having a problem? Contact us at hello@letsplayonthemoon.fr or at 01.41.31.05.70. Monday to Friday, 10 a.m. to 5 p.m.