Livraison offerte dès 49€ en France Métropolitaine 🚀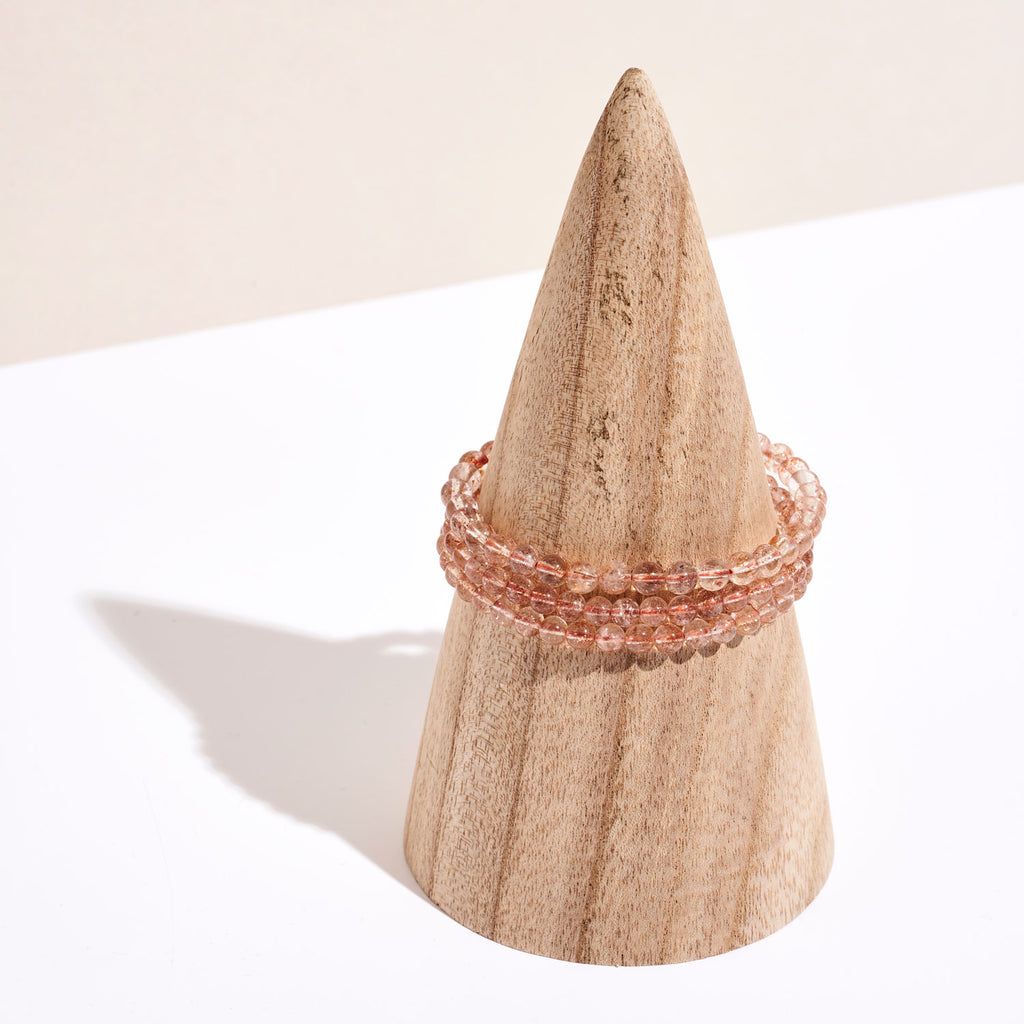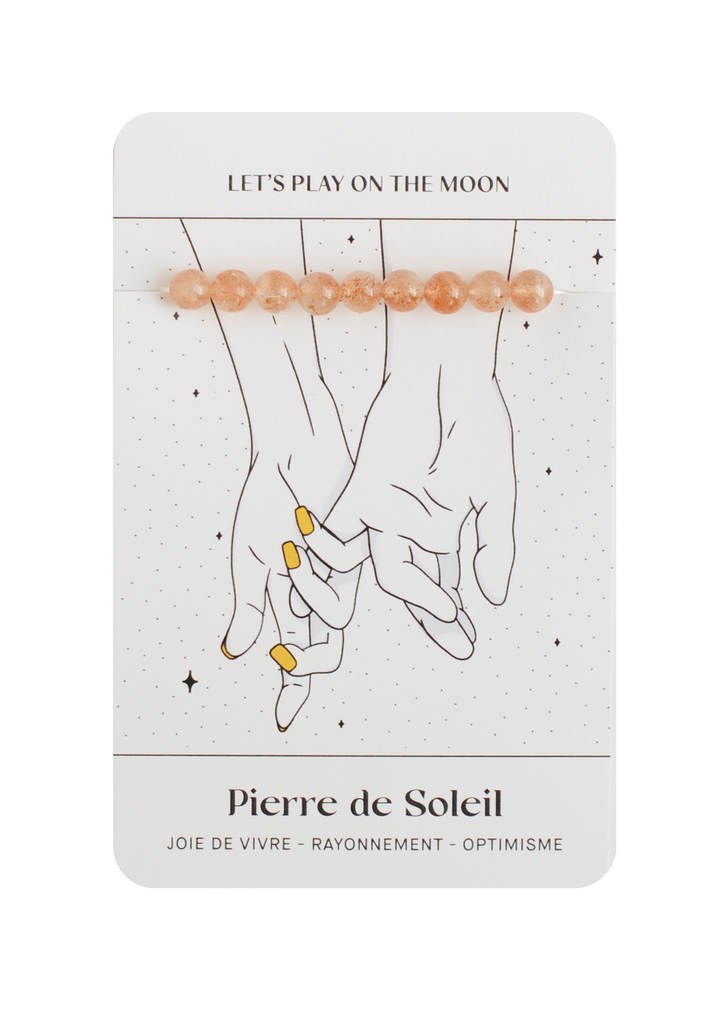 Pierre du Soleil bracelet 🌞 Joy of living and self-affirmation
Just as its name suggests, the Sun Stone comes to radiate hearts in need of light. When you decide to wear it, it communicates a radiant optimism that is reflected around you.

The nuggets that stand out through its orange shell bring you pep and joie de vivre. From now on, all you care about is living life to the fullest. Its warmth warms cold hearts, which gradually withdraw into themselves in order to restore their confidence to live their lives in their own way.

Definitely more open to life, you are much more ambitious and do not want to miss an opportunity to live passionately... madly.
On oneself :
La Pierre de Soleil accompanies you in asserting your own personality. Allow yourself to say no.

Work :
Near your desk, the Sunstone revitalizes you and opens you up to new horizons. Your ambition leads you to touch on the idea of ​​a new, much simpler life, far from all mental pollution.

Meditation :
During your sessions, the Sun Stone deploys your solar plexus to allow you to smile more at life. It helps to resolve buried annoyances to leave room for relaxation and good humor.

✦ Unload your crystals:
Pass your stone under the smoke of White Sage or Palo santo to rid it of negative energies.
Place it in the center of a Tibetan bowl and let the bad energies escape thanks to the vibrations of the sounds.

✦ Recharge your crystals:
Take advantage of the soft light of the sun (morning or evening) to let your stone take charge of its energies.

✦ Unload and Reload your crystals
Place your crystals on the Flower of Life to discharge and recharge them.
Place your stone on a cluster of quartz or an amethyst geode.
Ball strap: 6mm

Note: our packaging is made of recyclable material and the ink is vegetable-based.
À quoi correspond la qualité des cristaux ?
Sur chaque page présentant un minéral, vous pouvez retrouver la mention "Qualité" suivie de sa note. Chaque notation correspond à un critère qualité utilisé dans le monde des cristaux. Il en existe 5 :
B : Faible
AB : Standard
A : Bonne qualité
AA : Très bonne qualité
AAA : Meilleure qualité possible
Sur notre site, nous faisons le choix de ne proposer aucun cristal en dessous d'une classification AB afin de vous garantir la meilleure des qualités.
Si vous souhaitez en savoir plus sur la provenance, le sourcing et la qualité de nos produits, rendez-vous ici 🌈
LIVRAISON : Une fois que votre commande est validée de notre côté, nous l'expédions en moyenne dans les 1 à 2 jours ouvrables. Lorsque celle-ci est prise en charge par Colissimo, votre colis vous est livré dans les 2 à 5 jours ouvrables suivants.
RETOUR : Vos cristaux ne résonnent pas en vous ? Pas de panique, vous disposez d'un délai légal de 14 jours pour nous renvoyer les pépites qui ne vous conviennent pas.
Pour plus d'infos, n'hésitez pas à consulter notre FAQ 💬