Livraison offerte dès 49€ en France Métropolitaine 🚀
Première marque de développement spirituel à être distribuée dans les plus grands magasins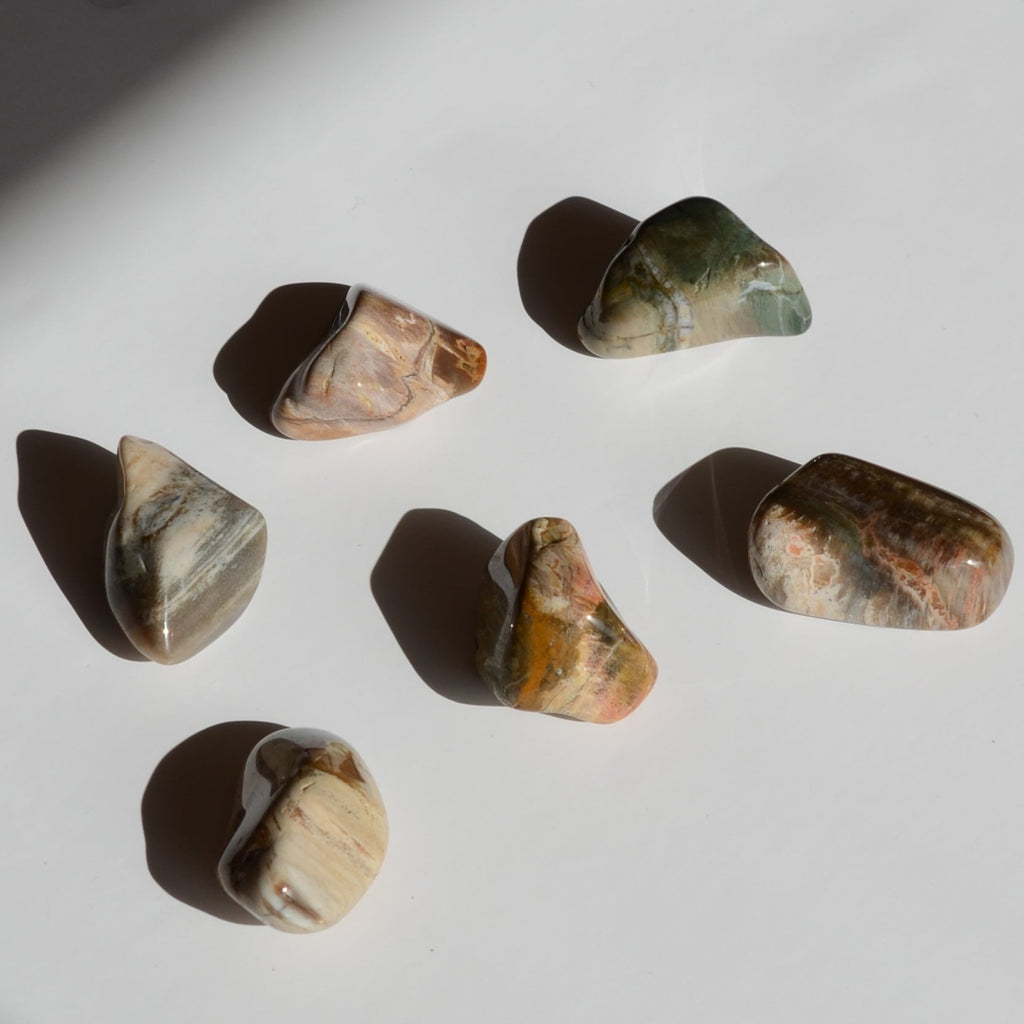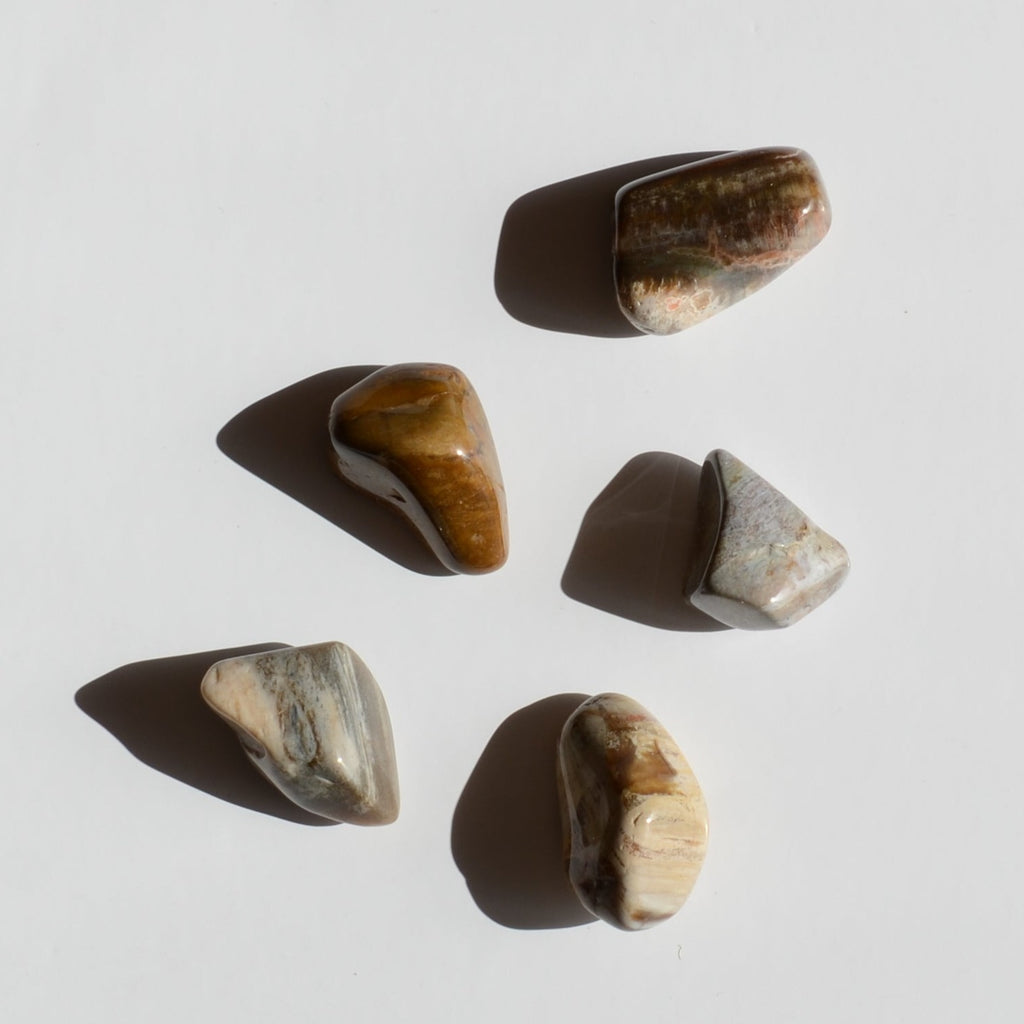 When you no longer have your feet on the ground, the Fossil Wood lassos you to bring you back on the path to full consciousness. Intimately linked to the Earth and its energies, this crystal promotes grounding by working on your emotions. Thus, you are able to welcome the moments of life as they come, you gain wisdom and patience.


On oneself :

Fossil Wood promotes a deep grounding that allows you to get rid of mental pollution such as anxiety or insecurity. By slipping it into your pocket, it gives you the stability you need to have confidence in yourself.


Home :

Within your home, Fossil Wood promotes harmony: no more arguing over a badly washed glass or something forgotten on the shopping list. From now on you appreciate the moments spent with those around you and cherish them as if it were the last.

Work / study:

Placed on your workstation, the Fossil Wood accompanies you in your stepping back. If you have sometimes had the impression of stagnating from a professional point of view, this crystal supports you to clarify your abilities and gives you back the confidence to start off on the right foot.

Meditation :

During your exercises, this stone connected to the Root Chakra promotes letting go. By reminding yourself of the futility of certain conflicts or feelings that you may have felt, you bring more importance to the essential subjects of your life.
Unload your crystals:

Pass your stone under the smoke of White Sage or Palo santo to rid it of negative energies.

Place it in the center of a Tibetan bowl and let the bad energies escape thanks to the vibrations of the sounds.

Place your stone on a cluster of quartz or an amethyst geode.

Recharge your crystals:

Take advantage of the soft light of the sun (morning or evening) to let your stone take charge of its energies.

Put your stone in the ground so that it can discharge in a healthy environment.

Recharging and discharging your crystals:
Place your crystal on a Flower of Life to unload and recharge your jewels at light speed.
📏 Taille : 2 à 4cm
⚖️ Poids moyen : 15g
✅ Qualité : A

À quoi correspond la qualité des cristaux ?
Sur chaque page présentant un minéral, vous pouvez retrouver la mention "Qualité" suivie de sa note. Chaque notation correspond à un critère qualité utilisé dans le monde des cristaux. Il en existe 5 :
B : Faible
AB : Standard
A : Bonne qualité
AA : Très bonne qualité
AAA : Meilleure qualité possible
Sur notre site, nous faisons le choix de ne proposer aucun cristal en dessous d'une classification AB afin de vous garantir la meilleure des qualités.
Si vous souhaitez en savoir plus sur la provenance, le sourcing et la qualité de nos produits, rendez-vous ici 🌈
LIVRAISON : Une fois que votre commande est validée de notre côté, nous l'expédions en moyenne dans les 1 à 2 jours ouvrables. Lorsque celle-ci est prise en charge par Colissimo, votre colis vous est livré dans les 2 à 5 jours ouvrables suivants.
RETOUR : Vos cristaux ne résonnent pas en vous ? Pas de panique, vous disposez d'un délai légal de 14 jours pour nous renvoyer les pépites qui ne vous conviennent pas.
Pour plus d'infos, n'hésitez pas à consulter notre FAQ 💬