Livraison offerte dès 49€ en France Métropolitaine 🚀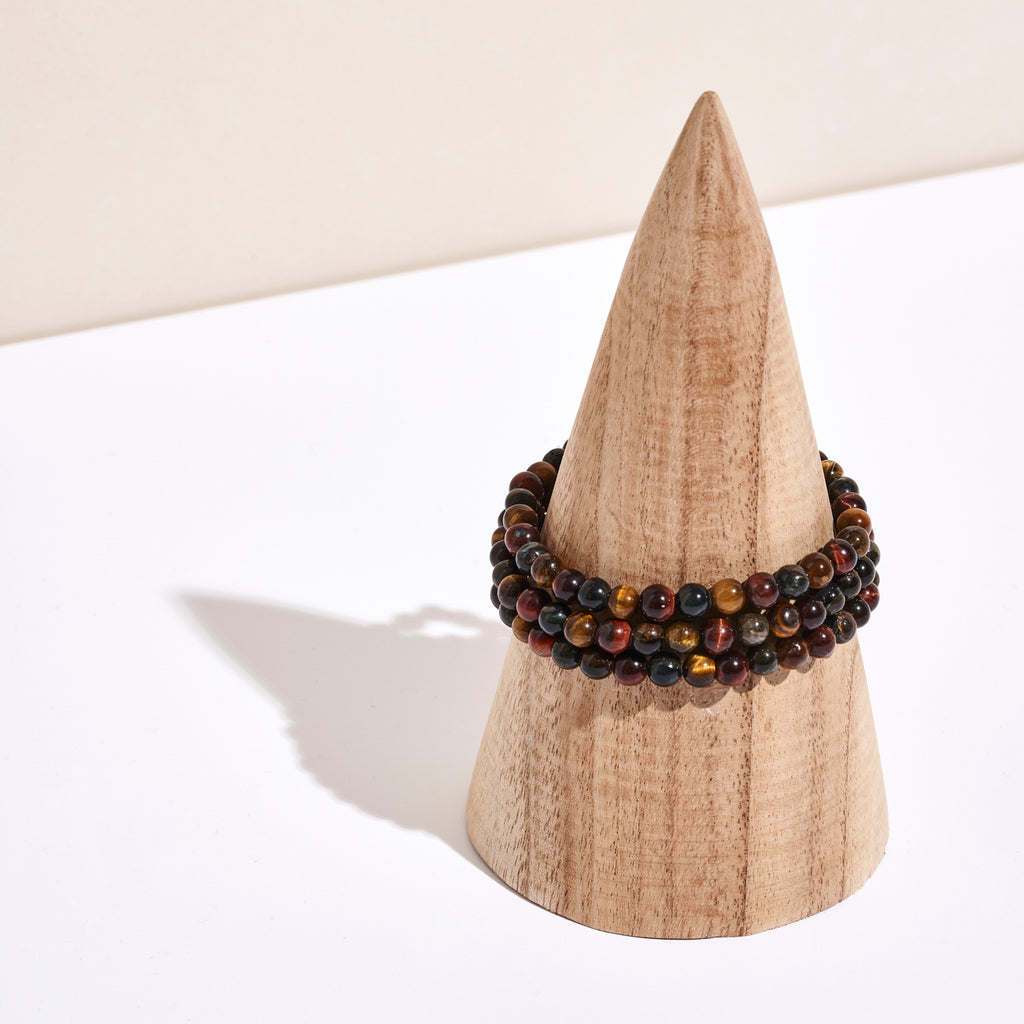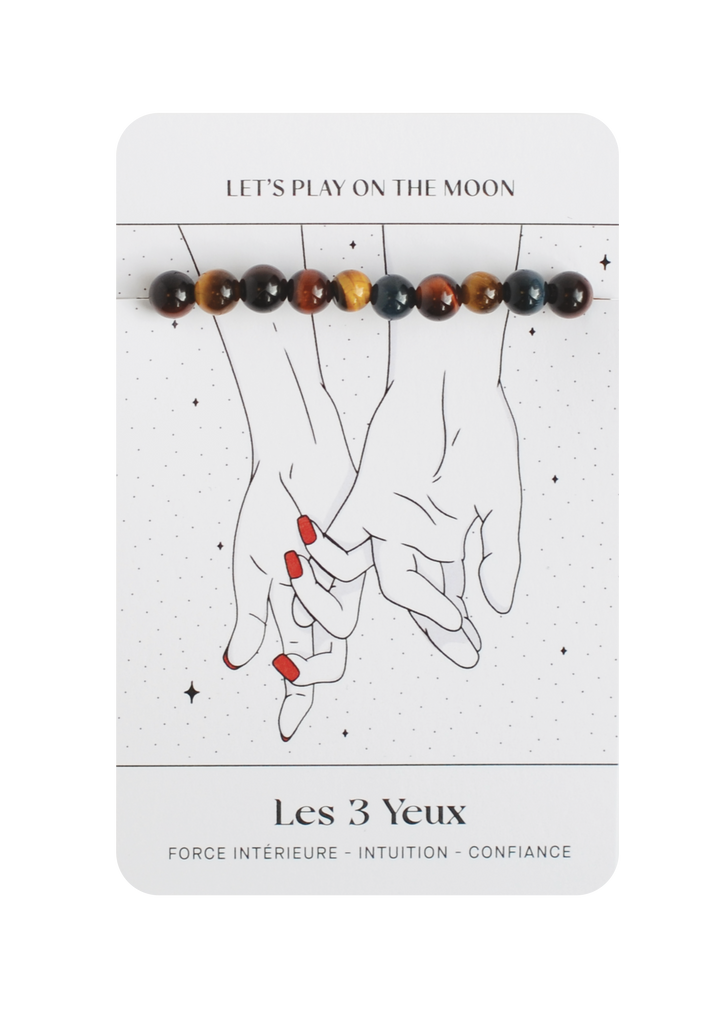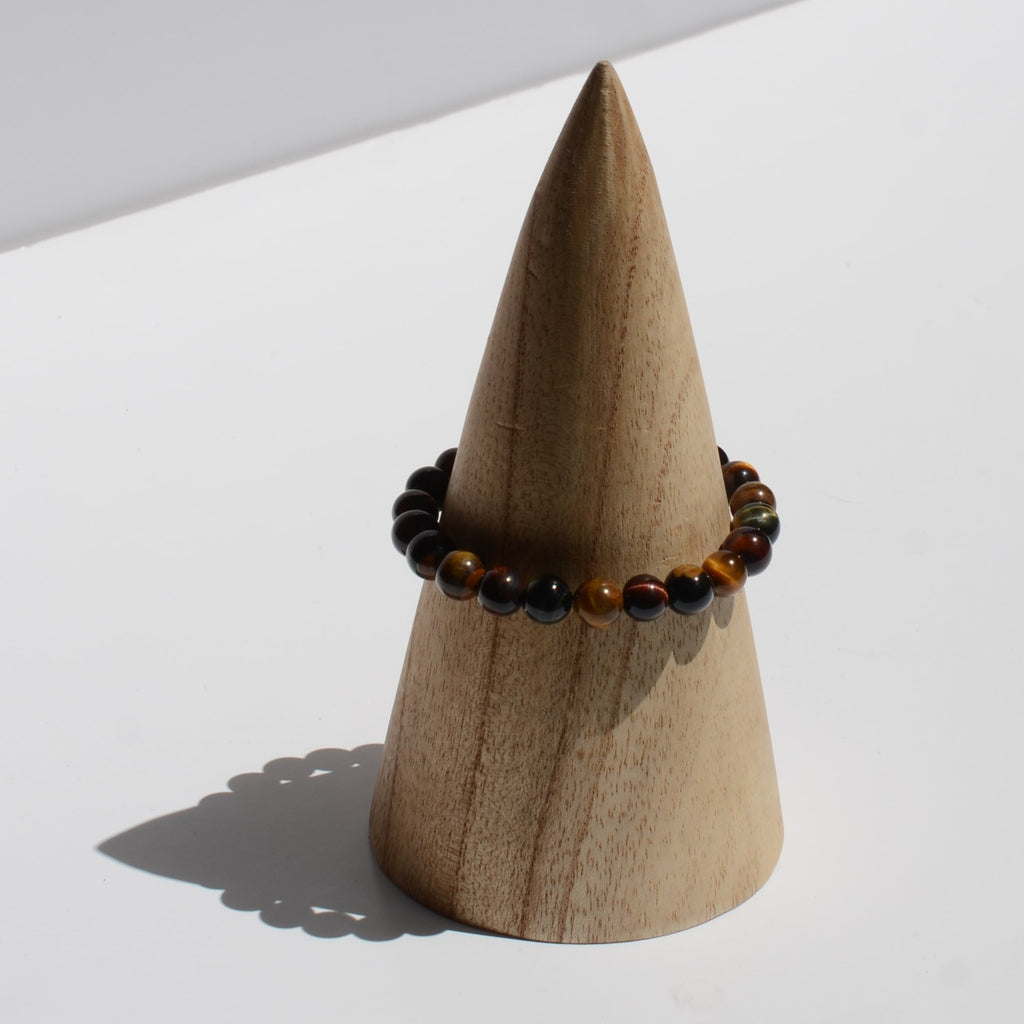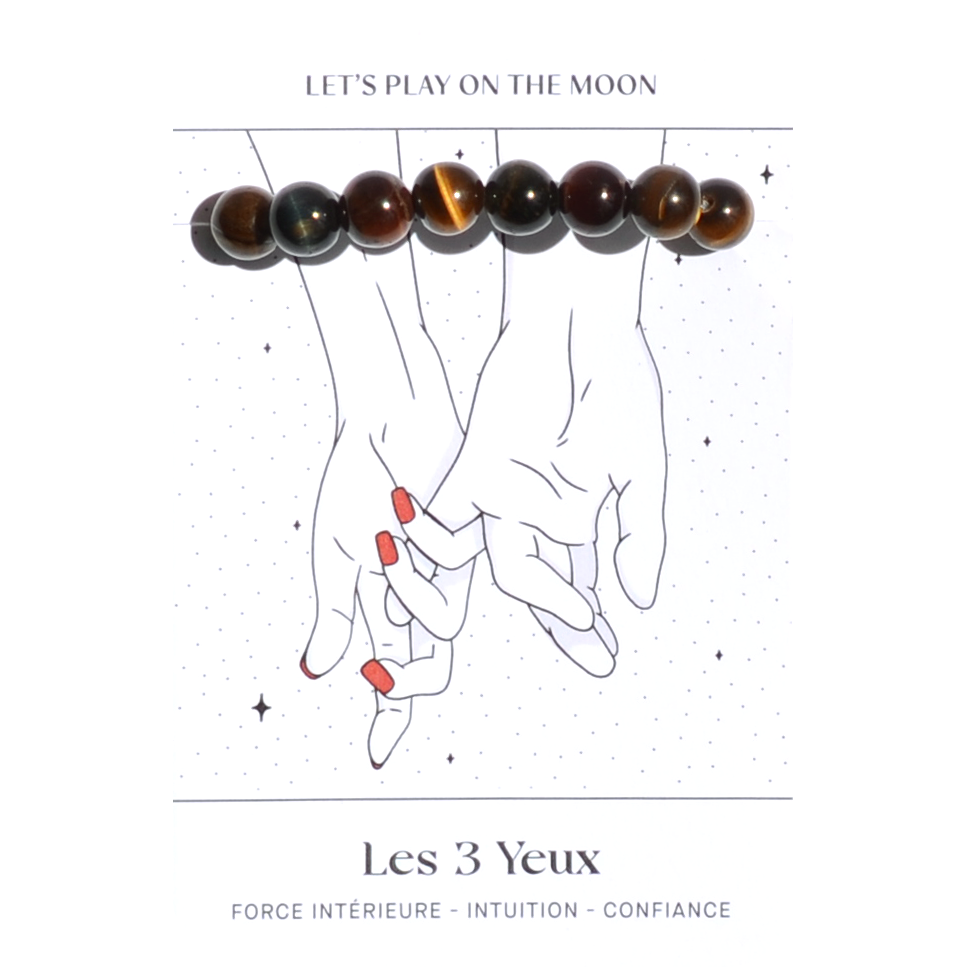 3 eyes bracelet 🥊 Strength of the spirit
The energy of the 3-eye bracelet brings the necessary assurance to dispel fears and encourage you to get started. Very determined, he encourages you to go beyond your comfort zone to try to land the Moon (while keeping your feet on the ground). It invites to be courageous, to take up the challenge and to overcome the obstacles. In other words, it gives you the strength to achieve your goals.

Tiger's eye: protection, courage, security
Oeil de Boeuf: dynamism, determination, will
Hawkeye: self-confidence, change, openness
On oneself :
Worn on the wrist, the 3-eye bracelet accompanies you and encourages you to realize your dreams. It is the perfect ally to embark on a new activity. On a daily basis, he brings great strength of mind which allows you not to lose sight of your objective and helps you face the gaze of others.

Home :
Worn at home, your 3-eye bracelet supports you in all the daily changes. A vector of great strength, it brings a feeling of determination. Do you want to move, repaint your entire apartment or start renovations? It is your strength and motivation ally!

At work :
With you, even at work, the 3 eyes bracelet brings motivation and willpower. It encourages you to complete the task undertaken and allows you to stay focused on your mission. It brings more confidence and self-confidence, an energy that encourages you to take up all challenges!

Meditation / Yoga:
Used during your sessions, the 3-eye bracelet opens your mind to novelty and change. The vision he brings is so positive that it calms any fear that might be linked to it. It encourages you to get started.
✦ Unload your crystals:
Pass your bracelet under the smoke of White Sage or Palo santo and visualize the negative energies emerging from it.
Place it in the center of a Tibetan bowl and let the bad energies escape thanks to the vibrations of the sounds.

✦ Recharge your crystals:
Take advantage of the soft light of the sun (morning or evening) to let your bracelet take charge of its energies.
Put your bracelet in the ground so that it can discharge in a healthy environment.

✦ Unload and Reload your crystals:
Place your bracelet on the Flower of Life to unload and reload it.
Place your bracelet on a cluster of quartz or an amethyst geode.
Ball strap: 6mm

Diameter: 16 – 18 cm

Note: our packaging is made of recyclable material and the ink is vegetable.
À quoi correspond la qualité des cristaux ?
Sur chaque page présentant un minéral, vous pouvez retrouver la mention "Qualité" suivie de sa note. Chaque notation correspond à un critère qualité utilisé dans le monde des cristaux. Il en existe 5 :
B : Faible
AB : Standard
A : Bonne qualité
AA : Très bonne qualité
AAA : Meilleure qualité possible
Sur notre site, nous faisons le choix de ne proposer aucun cristal en dessous d'une classification AB afin de vous garantir la meilleure des qualités.
Si vous souhaitez en savoir plus sur la provenance, le sourcing et la qualité de nos produits, rendez-vous ici 🌈
LIVRAISON : Une fois que votre commande est validée de notre côté, nous l'expédions en moyenne dans les 1 à 2 jours ouvrables. Lorsque celle-ci est prise en charge par Colissimo, votre colis vous est livré dans les 2 à 5 jours ouvrables suivants.
RETOUR : Vos cristaux ne résonnent pas en vous ? Pas de panique, vous disposez d'un délai légal de 14 jours pour nous renvoyer les pépites qui ne vous conviennent pas.
Pour plus d'infos, n'hésitez pas à consulter notre FAQ 💬