Livraison offerte dès 49€ en France Métropolitaine 🚀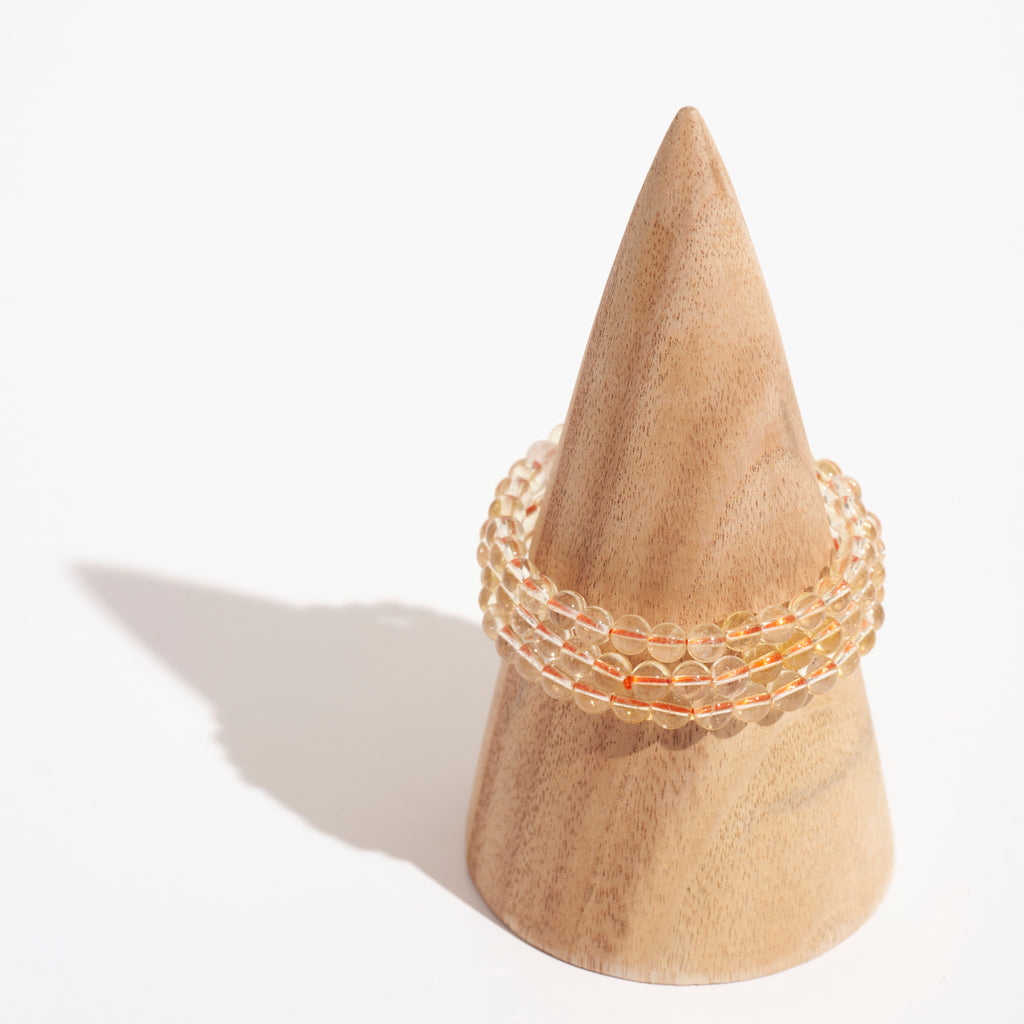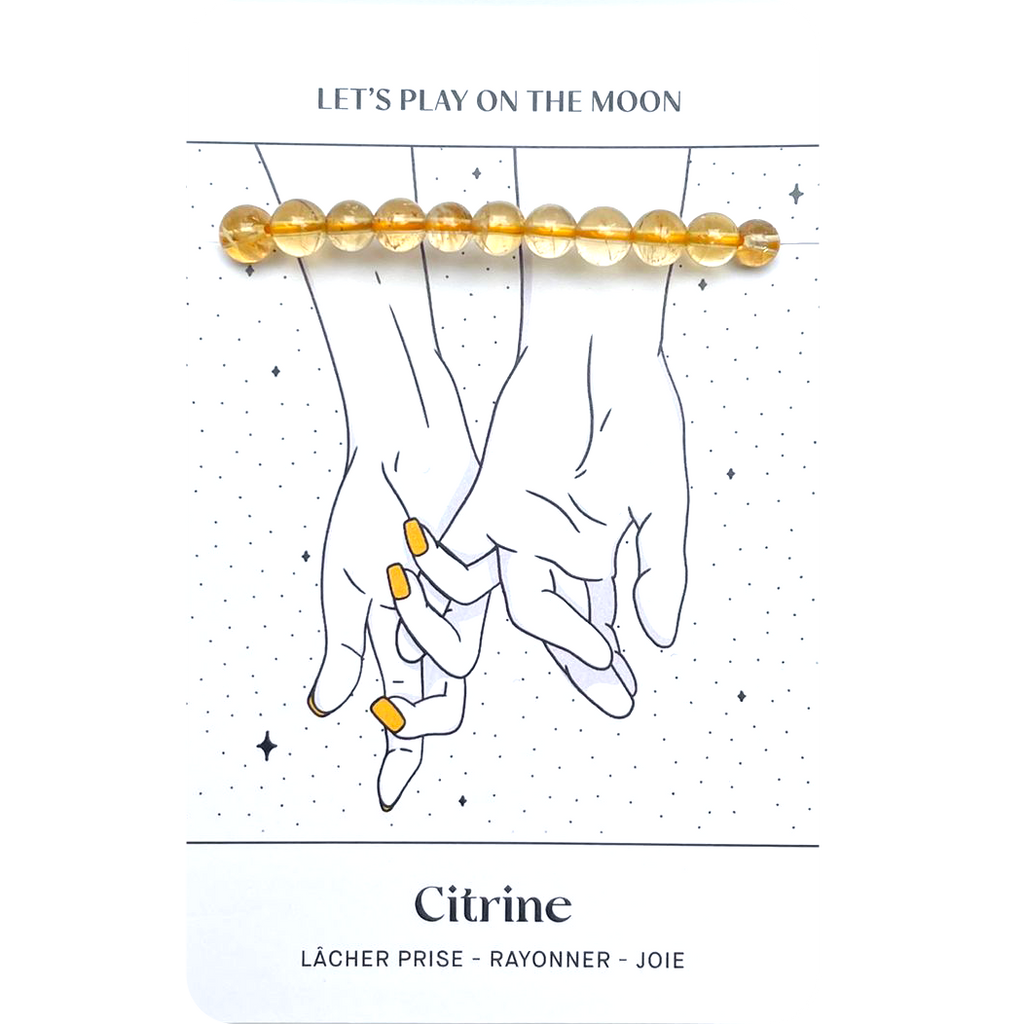 Citrine Bracelet ⭐️ Let go to shine
A lucky stone, Citrine creates an energy of abundance and prosperity. By promoting positive behavior and a healthy relationship with oneself on a daily basis, the Citrine bracelet invites us into the ultra-private club of the "virtuous circle". A positive event attracts another and so on. The Citrine bracelet also stimulates creativity and inspiration. It is a stone that teaches you to love being alone and promotes personal fulfillment.
On oneself :
On the wrist, your Citrine bracelet protects and brings warmth, luck and vitality. It imposes a positive vision of life and releases your inner light to make you shine.

At work :
Wear your bracelet in the office when you need to focus, its success-related energy helps get down to business. For students, it encourages you during your exams by reviving your self-confidence.

Meditation / Yoga:
Placed on the solar plexus, it allows you to let go and purifies the subtle bodies. It brings light and diffuses it throughout the body.
✦ Unload your crystals:
Pass your stone under the smoke of White Sage or Palo santo to rid it of negative energies.
Place it in the center of a Tibetan bowl and let the bad energies escape thanks to the vibrations of the sounds.

✦ Recharge your crystals:
Take advantage of the soft light of the sun (morning or evening) to let your stone take charge of its energies.

✦ Unload and Reload your crystals
Place your crystals on the Flower of Life to discharge and recharge them.
Place your stone on a cluster of quartz or an amethyst geode.
Ball strap: 6mm

Diameter: 16 – 18 cm

Note: our packaging is made of recyclable material and the ink is vegetable-based.
À quoi correspond la qualité des cristaux ?
Sur chaque page présentant un minéral, vous pouvez retrouver la mention "Qualité" suivie de sa note. Chaque notation correspond à un critère qualité utilisé dans le monde des cristaux. Il en existe 5 :
B : Faible
AB : Standard
A : Bonne qualité
AA : Très bonne qualité
AAA : Meilleure qualité possible
Sur notre site, nous faisons le choix de ne proposer aucun cristal en dessous d'une classification AB afin de vous garantir la meilleure des qualités.
Si vous souhaitez en savoir plus sur la provenance, le sourcing et la qualité de nos produits, rendez-vous ici 🌈
LIVRAISON : Une fois que votre commande est validée de notre côté, nous l'expédions en moyenne dans les 1 à 2 jours ouvrables. Lorsque celle-ci est prise en charge par Colissimo, votre colis vous est livré dans les 2 à 5 jours ouvrables suivants.
RETOUR : Vos cristaux ne résonnent pas en vous ? Pas de panique, vous disposez d'un délai légal de 14 jours pour nous renvoyer les pépites qui ne vous conviennent pas.
Pour plus d'infos, n'hésitez pas à consulter notre FAQ 💬