Livraison offerte dès 49€ en France Métropolitaine 🚀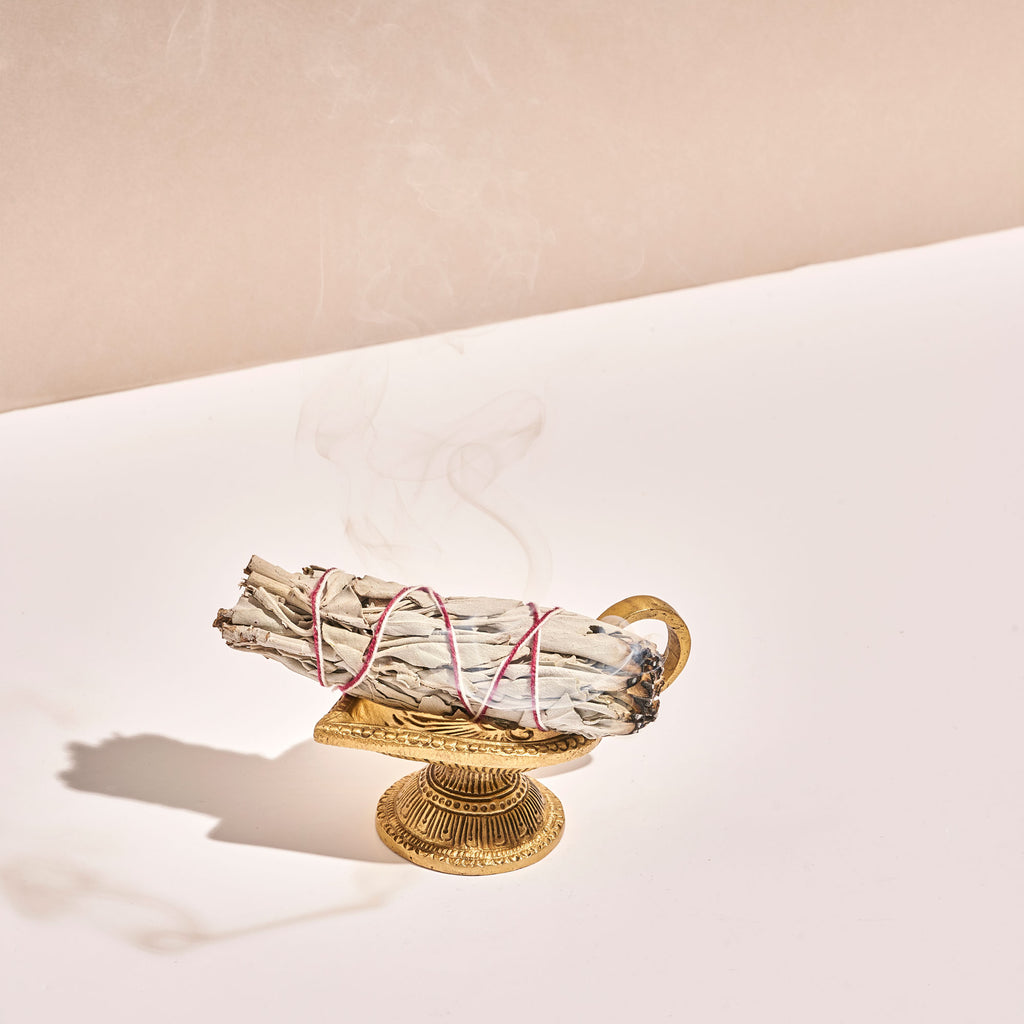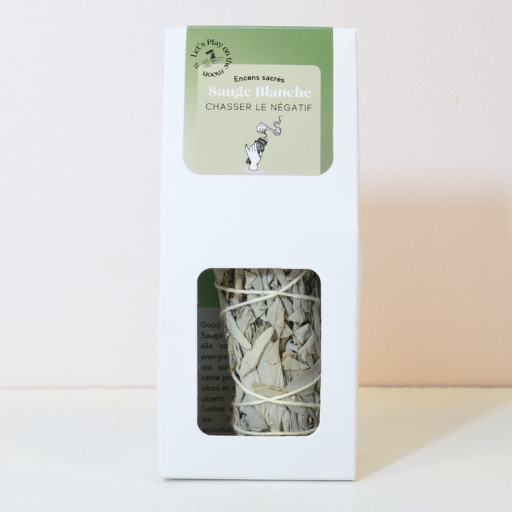 White Sage 🕯 Purifies the energies of stones, places...
Light your stick and let it burn for several seconds before blowing lightly on it to reduce the flame. Let the smoke purify your space. Go from corner to corner while uttering benevolent affirmations that will chase away negative energies.
Bring benevolence into your home, office, meditation or yoga space.
Cleanse the energy of your sacred spaces, altars, crystals / tarot cards before each of your rituals.

Fumigation should be done in a well ventilated area. Indoors, we recommend that you open your windows to let the negative energies escape with the smoke. The information given comes from traditions, cultures from various backgrounds, they absolutely do not replace traditional medicine.
LIVRAISON : Une fois que votre commande est validée de notre côté, nous l'expédions en moyenne dans les 1 à 2 jours ouvrables. Lorsque celle-ci est prise en charge par Colissimo, votre colis vous est livré dans les 2 à 5 jours ouvrables suivants.
RETOUR : Vos cristaux ne résonnent pas en vous ? Pas de panique, vous disposez d'un délai légal de 14 jours pour nous renvoyer les pépites qui ne vous conviennent pas.
Pour plus d'infos, n'hésitez pas à consulter notre FAQ 💬