Livraison offerte dès 49€ en France Métropolitaine 🚀
Première marque de développement spirituel à être distribuée dans les plus grands magasins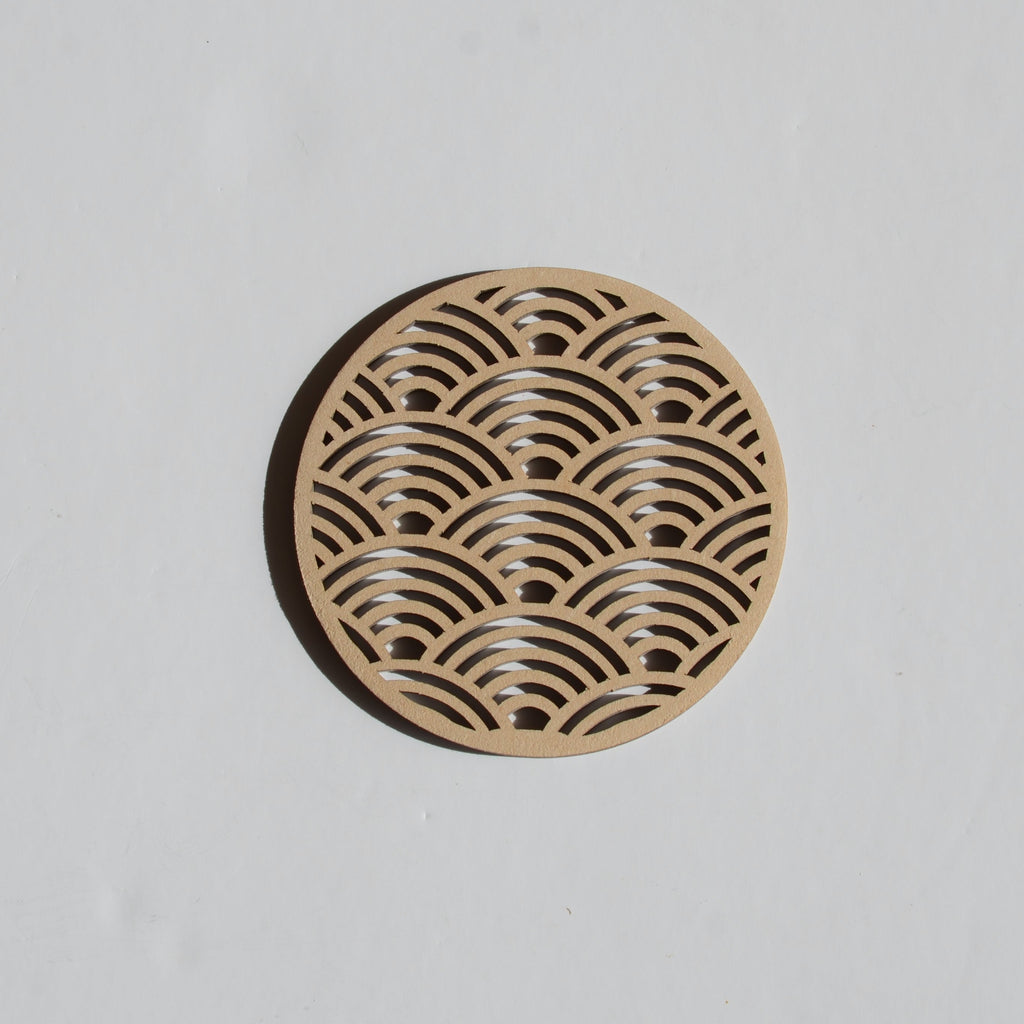 Fasten your seatbelts, we are crossing a spatio-temporal rift.

The energy of Sacred Geometry is activated through the balanced shapes of the rainbow plate which create the highest vibrational frequency.

Sacred Geometry is renowned for its ability to rebalance, harmonize and energize the environment in which it is located. Ancient beliefs also offer it purifying virtues for our daily foods.
Place your stones and jewelry on a rainbow plate. It is important to leave your crystals at least 15 minutes for them to fully recharge and shine brightly again. If you feel the need, you can put them there for a morning or a full afternoon.

On yourself: Worn daily, the Sacred Geometry plate revitalizes and harmonizes your energy. Take it in your hands to rebalance your vibrations when you need to focus the balloons hard on a task or need to release the pressure after a thunderous meeting.

Home: Place your Sacred Geometry plaque on a shelf to harmonize the energies of the room it resides in. You can also place it in your kitchen, near food or a carafe of water to purify and increase their vibrational levels.

Work: Put your rainbow plate on your desk for its barrier action against negative energies. You can also place it under your cup of tea or herbal tea to take full advantage of the benefits of infused plants.

Meditation: Use the Sacred Geometry Plate during your meditation session to deeply work on the emotion you are going through right now. Its purifying and harmonizing virtues allow a better connection to one's feelings.

Plus: If you're embarking on a new project, the energy of Sacred Geometry opens your mind and helps you create the opportunities you need.
The Sacred Geometry plate discharges and recharges itself thanks to the energy of its forms. It does not require maintenance.
Diameter: 9.5cm

Average weight: 14g
LIVRAISON : Une fois que votre commande est validée de notre côté, nous l'expédions en moyenne dans les 1 à 2 jours ouvrables. Lorsque celle-ci est prise en charge par Colissimo, votre colis vous est livré dans les 2 à 5 jours ouvrables suivants.
RETOUR : Vos cristaux ne résonnent pas en vous ? Pas de panique, vous disposez d'un délai légal de 14 jours pour nous renvoyer les pépites qui ne vous conviennent pas.
Pour plus d'infos, n'hésitez pas à consulter notre FAQ 💬