Livraison offerte dès 49€ en France Métropolitaine 🚀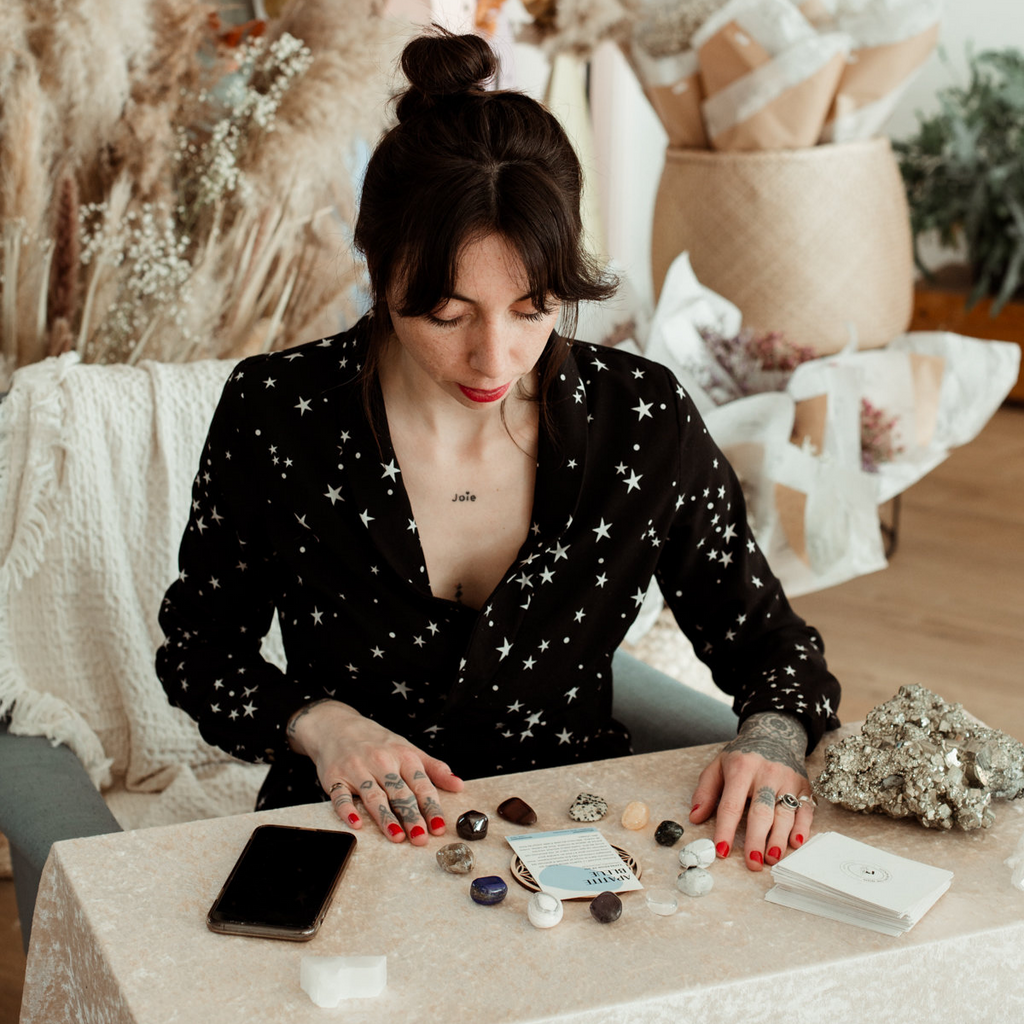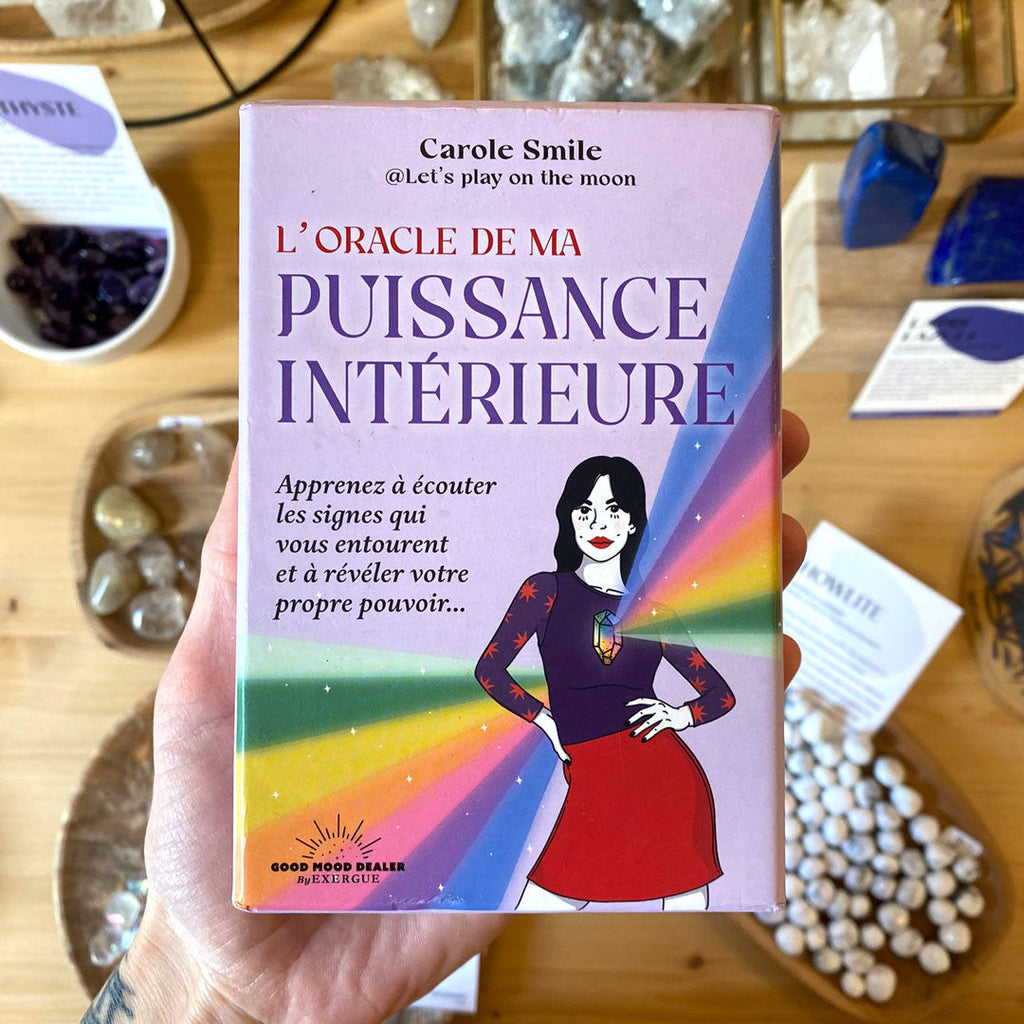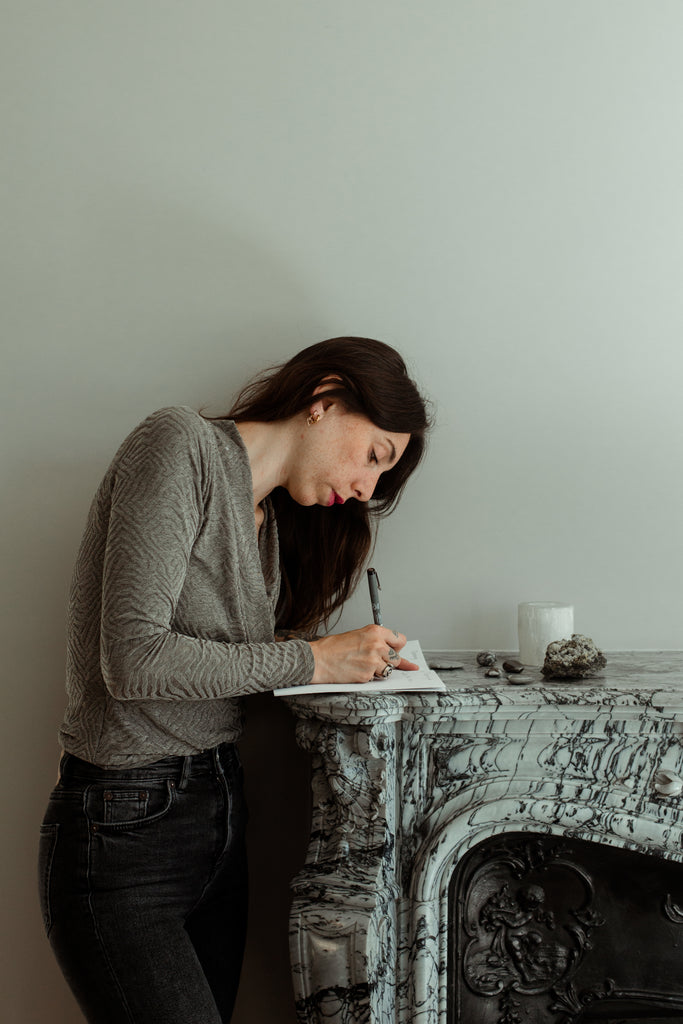 Exclusive Divinatory Guidance with Carole Smile (answer within 4 hours)
Carole Smile, founder of Let's Play on The Moon, author with mystical intuition and creator of the unique Litho Positive© method, offers you this 100% premium service: guidance with crystals, remotely and sent within 4 hours to bring you clarity and precision on a situation in your life.

Each guidance is unique and brings you a "mirror" of a privileged and correct reading of the soul. Because everything is fair, and has its reason for being. The crystals selected instinctively, and put in association with each other will serve as a reading grid.
Guidance carried out remotely, and sent within 4 hours (from 9 a.m. to 4 p.m.).

Carole sends you an explanatory audio note of several minutes with the energies and messages of the draw, accompanied by the photo of it. There are no sessions or live exchanges.
✦ Find keys to quickly understand an event, a situation...
✦ Accompany me immediately in a reflection
✦ Bring a new perspective on a situation experienced
✦ Facilitate decision-making in full agreement with who you are and the path you want to take
✦ Leave more room for the joy of living, happiness and what brings you well-being
✦ Letting go to take a loving look at your life
✦ Rely on greater than oneself: energy is omnipresent around us!
It's easy! You book your flash guidance and you receive a small form to fill out.
And hop, Carole answers you by audio note in less than 4 hours (from 9 a.m. to 4 p.m.) with your personalized guidance.