Livraison offerte dès 49€ en France Métropolitaine 🚀
Première marque de développement spirituel à être distribuée dans les plus grands magasins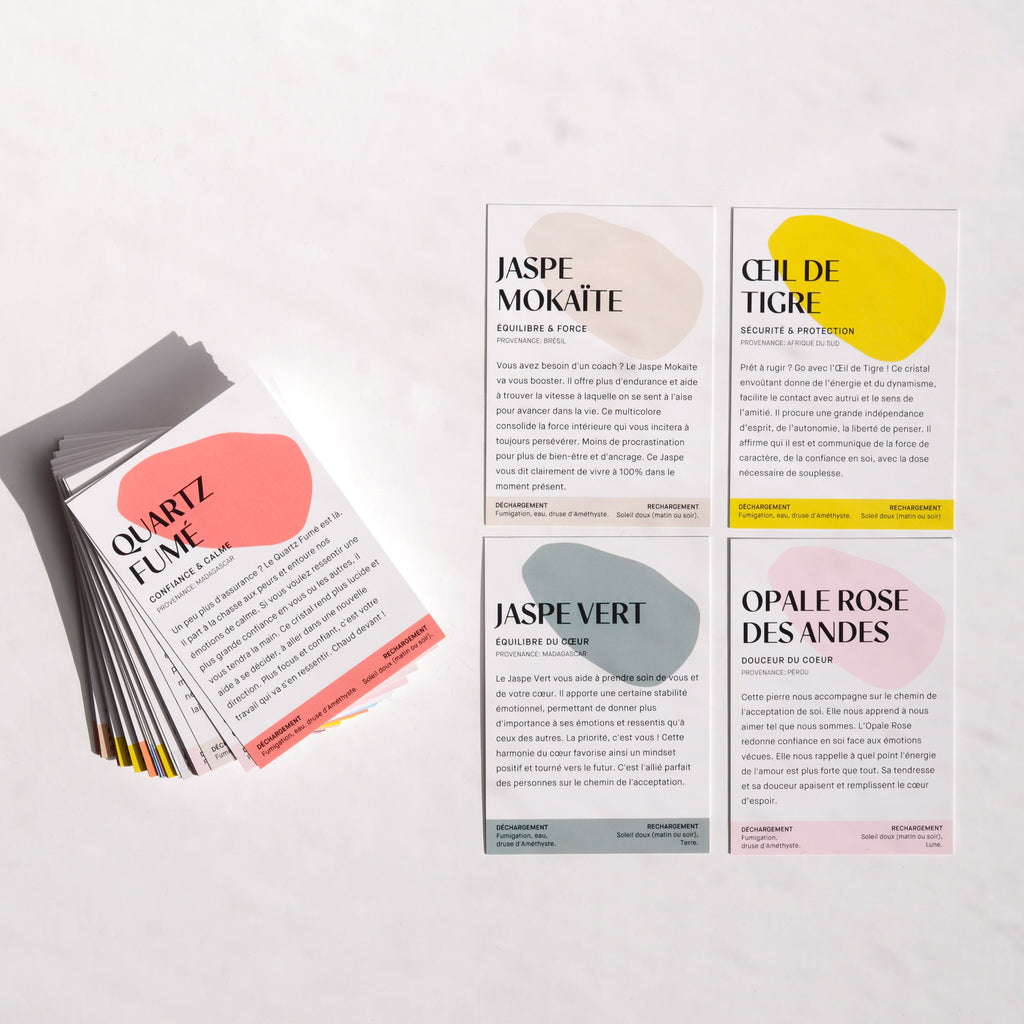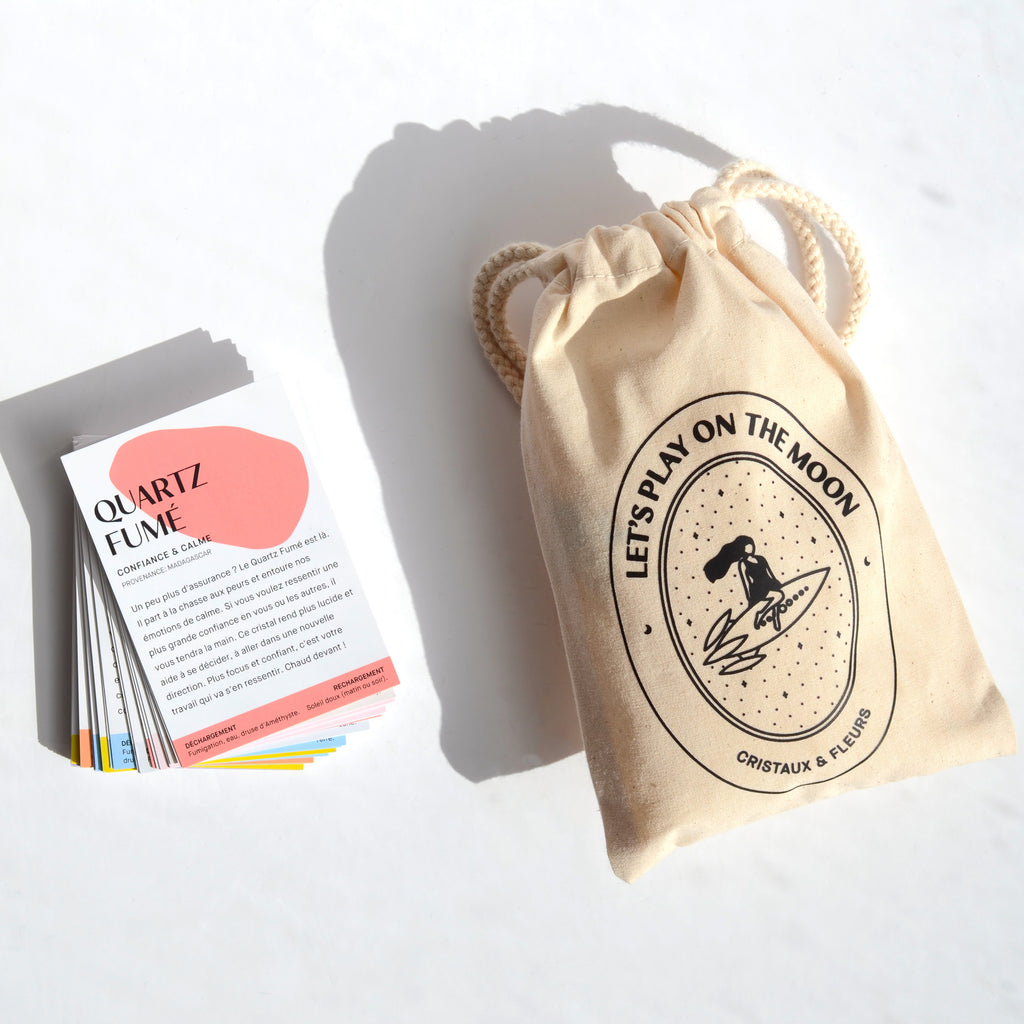 Oracle Cards Lithotherapy
Mirror, my beautiful mirror, tell me what crystalline energy do I need today?

Rule #1: Have fun!
Make the use of crystals fun with the lithotherapy card game.
Through its 67 cards, discover your energy for the day or put the spotlight on the crystal that resonates with your current state of mind.
Through this game, reconnect with the energies that vibrate with your heart. Aligned with yourself, your decisions will be more peaceful and in accordance with your feelings. Yeah, intuition power!
So what's your first question?

Bonus: For fans of crystals, this set of cards is a great guide to learning more about their benefits. Unstickable in the blink of an eye!
Before you start, refocus your mind by clearing your thoughts. Breathe in breathe out. Take charge of your game and shuffle the cards by choosing the intention you want to convey to your draw. Ask your question orally or in your head while spreading the deck. Follow your intuition and draw a card: which stone did you choose? What do you feel ?

You can renew your practice every week and observe how your energy evolves.

Draw: Looking for inspiration? Here are some draw ideas:

✦ Love (love is all)
✦Family (It's sacred)
✦ Pro (Just do it)
✦Friendship (BFF 4ever)
Regularly unload and reload your deck of cards on a Flower of Life by projecting a beautiful intention on it.
Contents: 67 explanatory cards on crystals and their cotton pouch.
LIVRAISON : Une fois que votre commande est validée de notre côté, nous l'expédions en moyenne dans les 1 à 2 jours ouvrables. Lorsque celle-ci est prise en charge par Colissimo, votre colis vous est livré dans les 2 à 5 jours ouvrables suivants.
RETOUR : Vos cristaux ne résonnent pas en vous ? Pas de panique, vous disposez d'un délai légal de 14 jours pour nous renvoyer les pépites qui ne vous conviennent pas.
Pour plus d'infos, n'hésitez pas à consulter notre FAQ 💬