Livraison offerte dès 49€ en France Métropolitaine 🚀
Première marque de développement spirituel à être distribuée dans les plus grands magasins ✨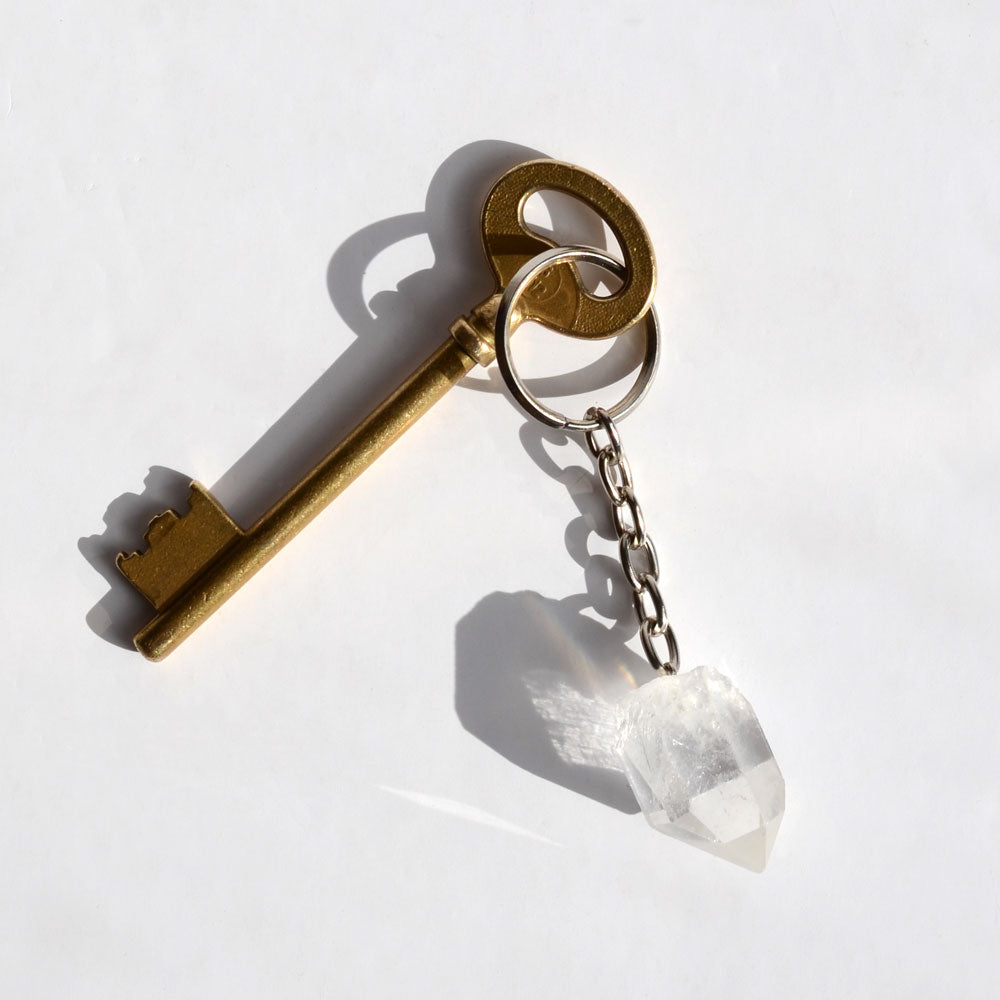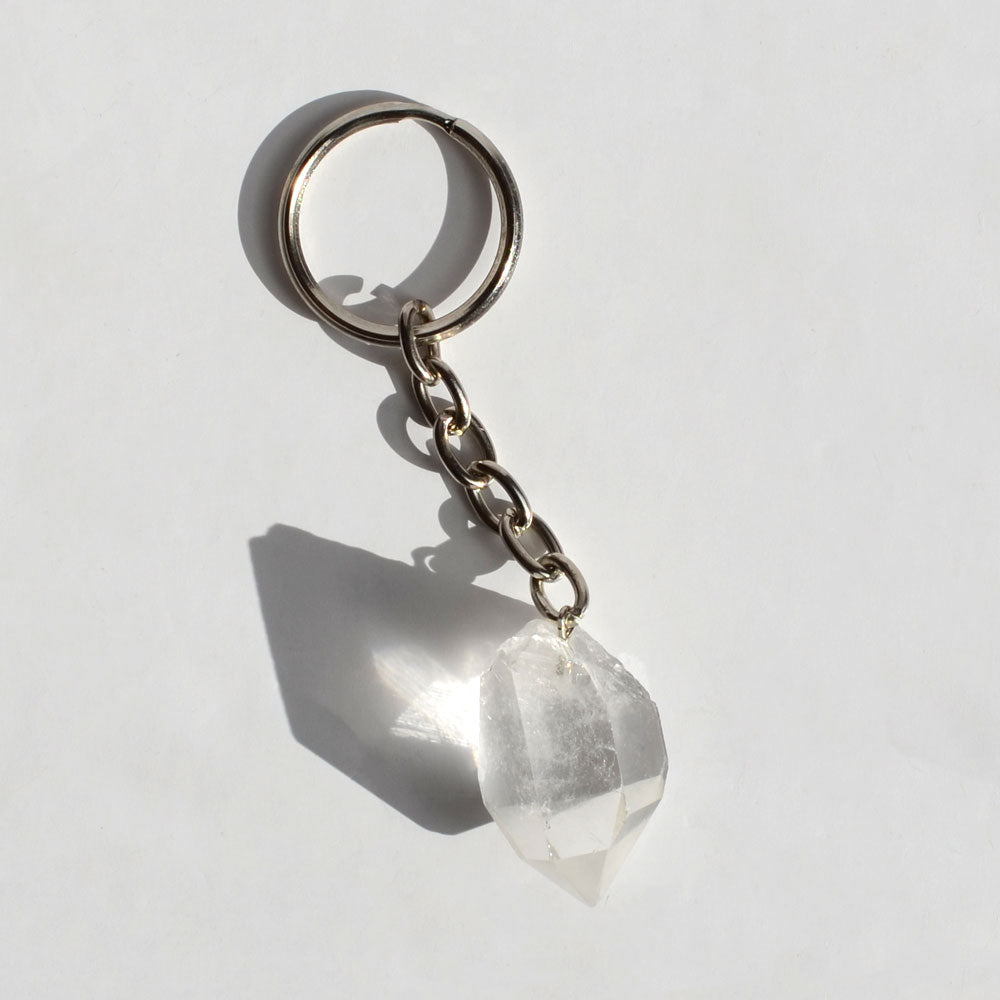 The Rock crystal key ring rebalances all energy of the body or mind and creates an atmosphere of tranquility for its wearer. It is also an energy amplifier, it increases our own vibrational frequencies as well as those of the stones. It also brings energy, clarity of mind and rids its wearer of bad vibes and feelings of unease.
On oneself:
Rock crystal balances the energies of the body and the mind, which helps to resolve energy blockages. It also develops inner strength. Carry the daily on you, it will get rid of all negative energies.

Home:
It helps to purify the rooms and also increases the vibratory rate of any place.

In massaging:
It reinforces the benefits and virtues of other stones and crystals, so it can be used for all massage treatments, reiki...
✦ Unload your crystals:
Pass your stone under water or the smoke of White Sage or Palo santo to rid it of negative energies.
Pass it in the center of a Tibetan bowl and let the bad energies escape thanks to the vibrations of the sounds.
Unload your stone on a cluster of quartz or an amethyst geode.

✦ Recharge your crystals:
Take advantage of the soft light of the moon to let your stone take charge of its energies.
Put your stone in the ground so that it can discharge in a healthy environment.
LIVRAISON : Une fois que votre commande est validée de notre côté, nous l'expédions en moyenne dans les 1 à 2 jours ouvrables. Lorsque celle-ci est prise en charge par Colissimo, votre colis vous est livré dans les 2 à 5 jours ouvrables suivants.
RETOUR : Vos cristaux ne résonnent pas en vous ? Pas de panique, vous disposez d'un délai légal de 14 jours pour nous renvoyer les pépites qui ne vous conviennent pas.
Pour plus d'infos, n'hésitez pas à consulter notre FAQ 💬