Livraison offerte dès 49€ en France Métropolitaine 🚀
Première marque de développement spirituel à être distribuée dans les plus grands magasins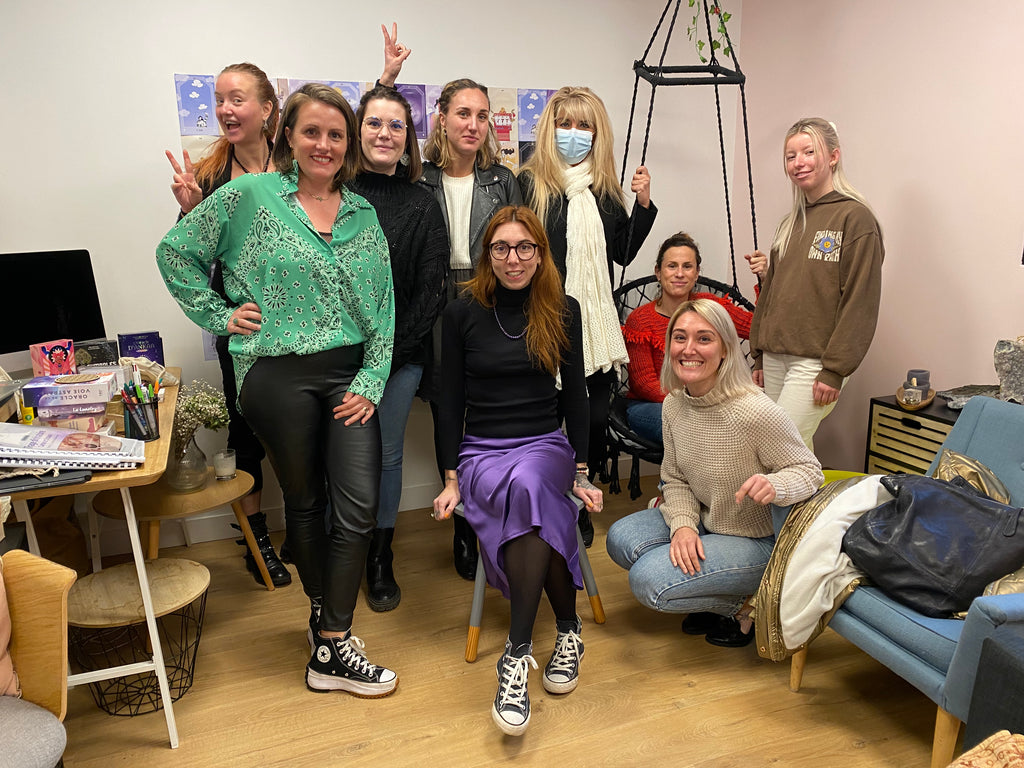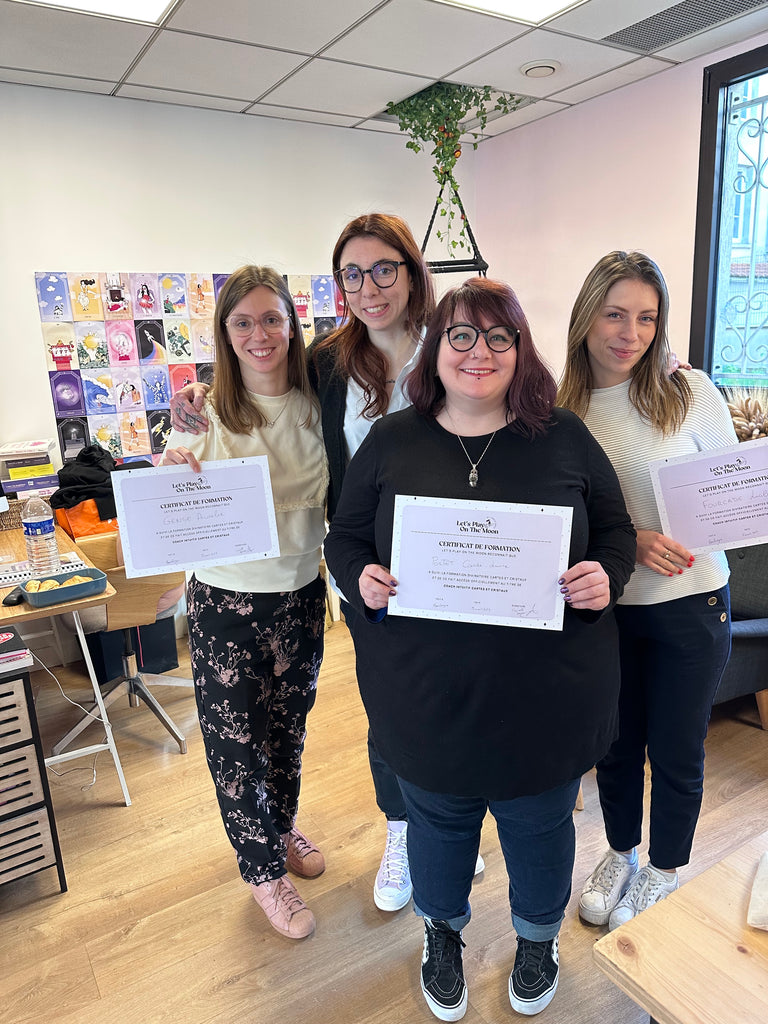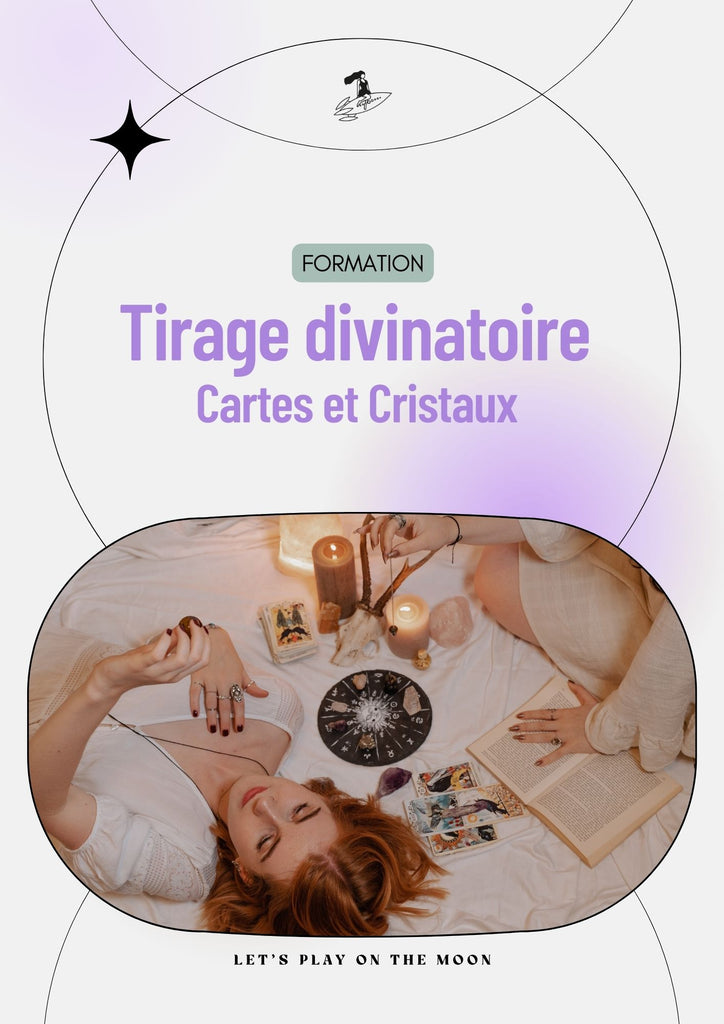 Divination Training Cards and Crystals
Content :
✦ You receive your training of 4 main modules and all the resources you need to create your Oracle in PDF format as soon as you purchase this training.
✦ A training day in our magical offices located in Boulogne Billancourt, led by Carole Smile, author of the book "Litho positive" and founder of Let's play on the moon.
✦ You will leave with a printed individual certificate certifying you as an Intuitive Cards and Crystals Coach.
This training is for you if you want to:

✦ Offer intuitive draws and guidance
✦ Discover new tools for personal reflections
✦ Add a string to your bow and complete your practice
✦ Professionalize yourself and dare to get started
✦ Learn to interpret your draws
✦ Reconnect to your intuition
✦ Create your own oracle of cards and crystals
✦ Become certified as an Intuitive Cards and Crystals Coach
* The training day is not mandatory.

During the training day, you will deepen the training modules while carrying out exercises and simulations, under coaching conditions. The second part of the day will be reserved for the creation of your Oracle of cards and crystals. ✨

✦ Next dates: Saturday January 28, 2023 (full) or Wednesday April 5, 2023
✦ From 10:00 a.m. to 4:30 p.m.
✦ Herbal teas and/or coffees offered throughout the day
✦ It will be possible to buy crystals on site with personalized advice.

To register for the next session, send us an email to hello@letsplayonthemoon.fr to let us know after your order.
You'll see, it's child's play!
To order and download your training, simply add this product to your basket and confirm your purchase. Once the payment has been made, a little patience. From September 15, you will find the link to download your training directly to your mailbox or in your customer account on the site. Nice reading ✨

Are you having a problem? Contact us at hello@letsplayonthemoon.fr or 01.41.31.05.70 Monday to Friday, 10 a.m. to 5 p.m.